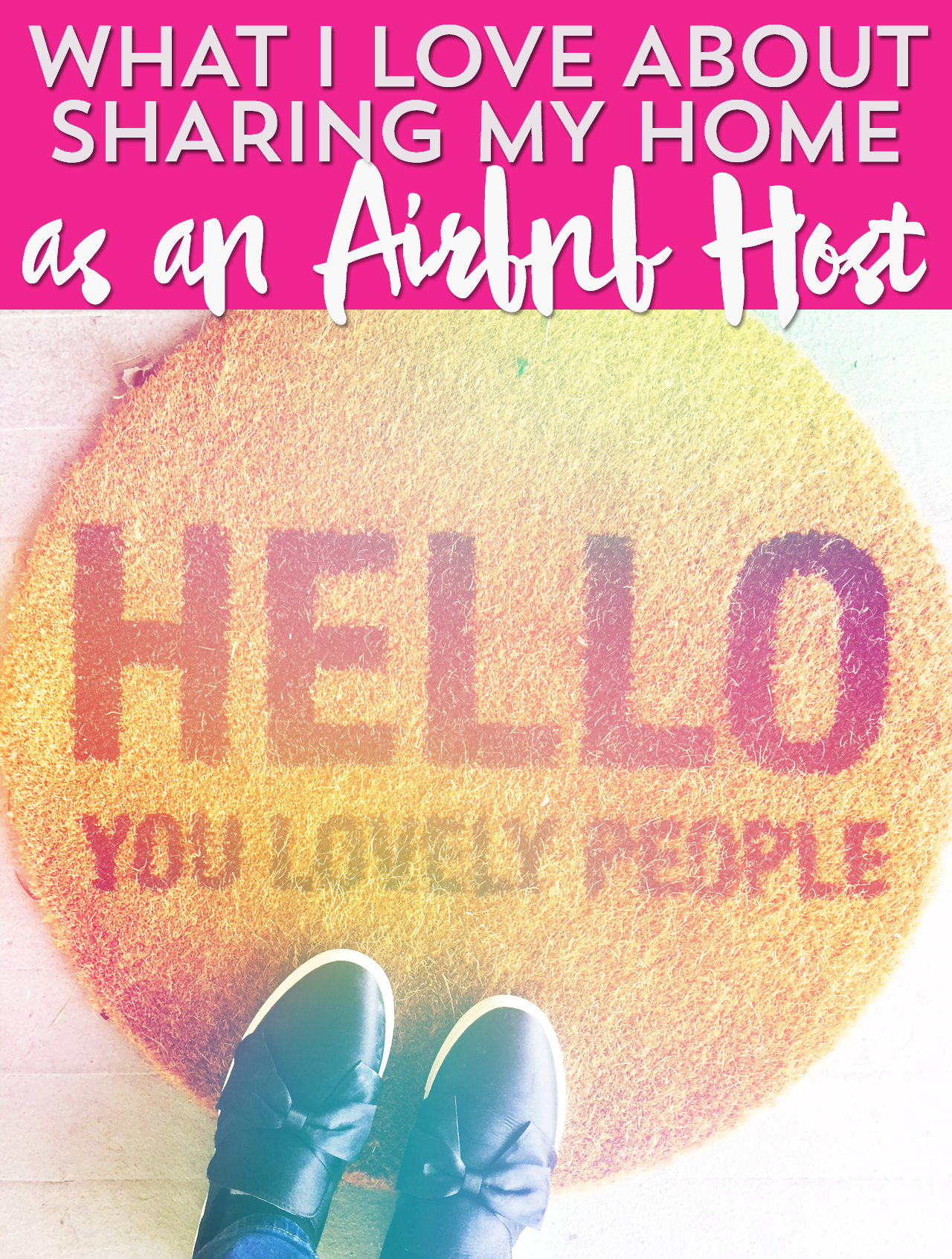 I started off as a very unlikely Airbnb host.  What started as an accident now pulls in $500+ a month for a spare bedroom! Being an Airbnb host allows me to pull in income to pay my mortgage on a flexible schedule and I've met some amazing people.
So, how did I start as an accidental Airbnb host?  2017 was a whirlwind and being a first time homebuyer was a challenge. The house I purchased was supposed to be "move in ready" but a lot of the "renovations" (I use that term loosely) that were done on the house were done so poorly they failed immediately and I was quickly regretting my choice.
It was a hard and very expensive few months of homeownership- but in the midst of my personal chaos, a terrible hurricane began circling in the Gulf and came bearing down on Texas- throwing the entire state into a disaster.
We really hadn't even unpacked, when I saw that Airbnb was asking people to open their homes for Harvey evacuees as part of their Disaster Relief Program, we felt compelled to open our home to others.  I had never even hosted before, and our guest room wasn't more than a bed and a bunch of boxes leaned up against the wall- but I felt lucky as all hell to even have what we had and compelled to share.
Despite a lack of feeling ready for guests, we would try and make it home- and my problems with the house suddenly were put into perspective.  We at least had a home to share, and felt compelled to sign up for Airbnb to help others.
Within a day I had evacuees inquiring about the room.  The room was bare bones, but it worked and we began welcoming people from the coast.  Two whirlwind weeks passed, and before I could shut the listing off or realize I could block off dates, we started receiving booking inquiries. With so many incoming bills I figured we had nothing to lose.
The Airbnb Disaster Relief Program for Hurricane Harvey concluded in October, and but people who saw the listing were still interested in staying with us.  In the busy months of owning our home, then responding to a hurricane, I hadn't thought of renting out a room permanently, but was grateful that what started as a small gesture could also help us pay for repairs.
So, what do I love about being an Airbnb host in a shared space? Read on.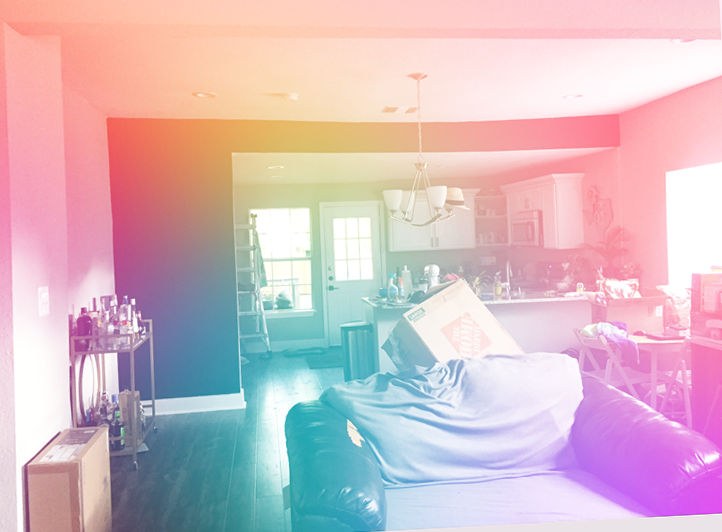 See this? Not perfect. But we started.  Of course, we cleared up the boxes and organized, but this is what it looked like.
It Doesn't Have To Be Perfect To Start Earning Income
As you read, we started our hosting experience with a space that was far from being on the cover of Better Homes & Gardens.  In fact, our moving boxes served as a night stand for some time with a table cloth draped over it.  We didn't have blinds on the windows, just folded paper blinds to block the light and provide privacy.  With hurricane evacuees needing accommodations, I didn't have to time to fuss or fret, but it worked.
After the first few paying guests, we had about $200 in income- so I ran to Walmart and got blinds.  About a week later, we had one guest (who gave us a 5 star review regardless!) suggested we have blackout curtains for sensitive sleepers, I took the income from her stay to buy a curtain rod and curtains.
Yep, it doesn't have to be fancy- just take care of people and they take care of you.
You repeat this process again and again, and you are essentially being paid to fix up your house.  I haven't had to do anything to our guest room that doesn't add value to myself or our guests, so it helps with resell value.
You Will Learn A Lot, But People Are Gracious
Of course, you, nor your home will be absolutely perfect.  We learned a lot in the beginning, but that didn't keep us from getting started.
People were very kind and still gave us five star reviews- but I think it helps that our room was priced very fairly- around $30 a night, which is comparable to what you'll find here. Plus, we had realistic photos of the room and kept the space super clean.  Honestly, be upfront about what people are getting and make sure it's clean.
I've learned a lot since we started hosting- but you can start with basics and a basic price.  Add some special touches like a bottle of water, or a local guidebook or magazines in the room and you will likely get a 5-star review from your guest.
Plenty of people are not looking for a high end hotel. Instead, they're after a place they can stay for a quick night that doesn't feel cheap.
Put yourself in your guests shoes- is it clean? Check. Is it comfortable? Check. Are you accommodating? Yep!  It'll work out.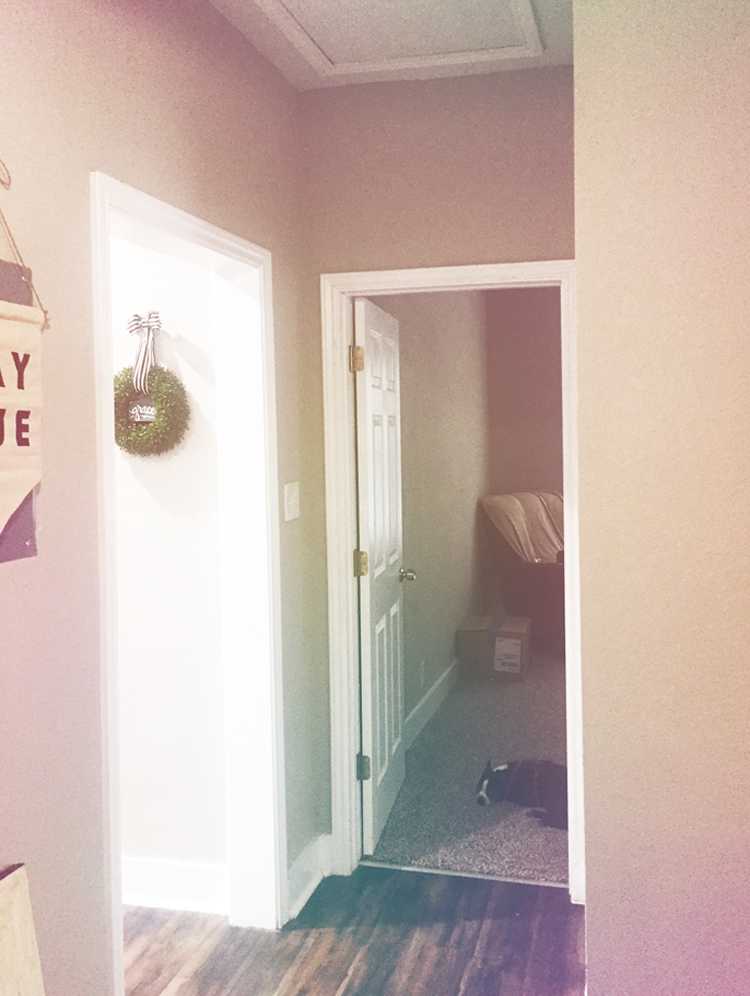 Our super (not) fancy guest room that's now used for Airbnb.  Boston Terrier stands guard.
It's Not Weird To Share Your House. Really!
Okay, so it is sort of weird to share your house at first.  If you've ever had house guests, it's the same thing.  It's just these folks pay you and book through a website.
After the first few guests, I stopped being so hyper aware that someone new was in my house.   I also added some "screener" questions to ensure we were a good fit- and yes, I've said no to a few people.
I ask potential guests screener questions to ensure everyone's happy with the stay.  "Are you okay with dogs?" and "What brings you into town?" to ensure that they don't have expectations that don't fit what I'm offering.
The type of people we typically get are from out of town and want to see the city for a weekend. Others are here for medical treatments or have a loved one who is hospitalized nearby. The rest are passing through on road trips.
We've Never Had A Crazy Incident
We are located in an area that's close to a major highway and close to downtown. Your location starts to influence who is even interested.
While you've probably heard about hosting horror stories from the news or hearsay from friends- when you have an "owner occupied" listing (meaning you live here!) it also helps cut down on anyone that's renting from you that wants to have a giant orgy party.
I have one room listed, with one queen bed and a private bathroom. The rest of the listing is designated as a "common area," meaning- kitchen and living room.  If someone wants to have an orgy here, I will actually be curious to see how they pull it off. There's not a lot of space here for naked, writhing bodies or glass table tops to do lines of blow.  Honestly living here filters crazy people out pretty well.
You Have Lots of Flexibility In "When & Who" For Bookings
Going on vacation? Have friends in town? Burned out?  Block out your calendar.  Unlike having a long term renter who is usually a 6-12 month commitment- you are not stuck.  You can opt out at any time.
One thing to keep in mind though- if someone has already booked with you, you can't change your mind. Even if something super fabulous comes up. So that surprisne weekend away with a super hot dude who is willing to take you to an above water bungalow in Bora Bora is a no go. I know right? I'm still holding out hope on this one, but I digress…
You can imagine as a guest, it'd be a huge bummer to have your reservations all set, only to be out of luck last minute.  So, Airbnb take host cancellations pretty seriously.  Of course, if there's an emergency that arises, you do have wiggle room. You'll just need to communicate very clearly with Airbnb to ensure your guest can find alternative accommodations.  Treat others as you'd want to be treated!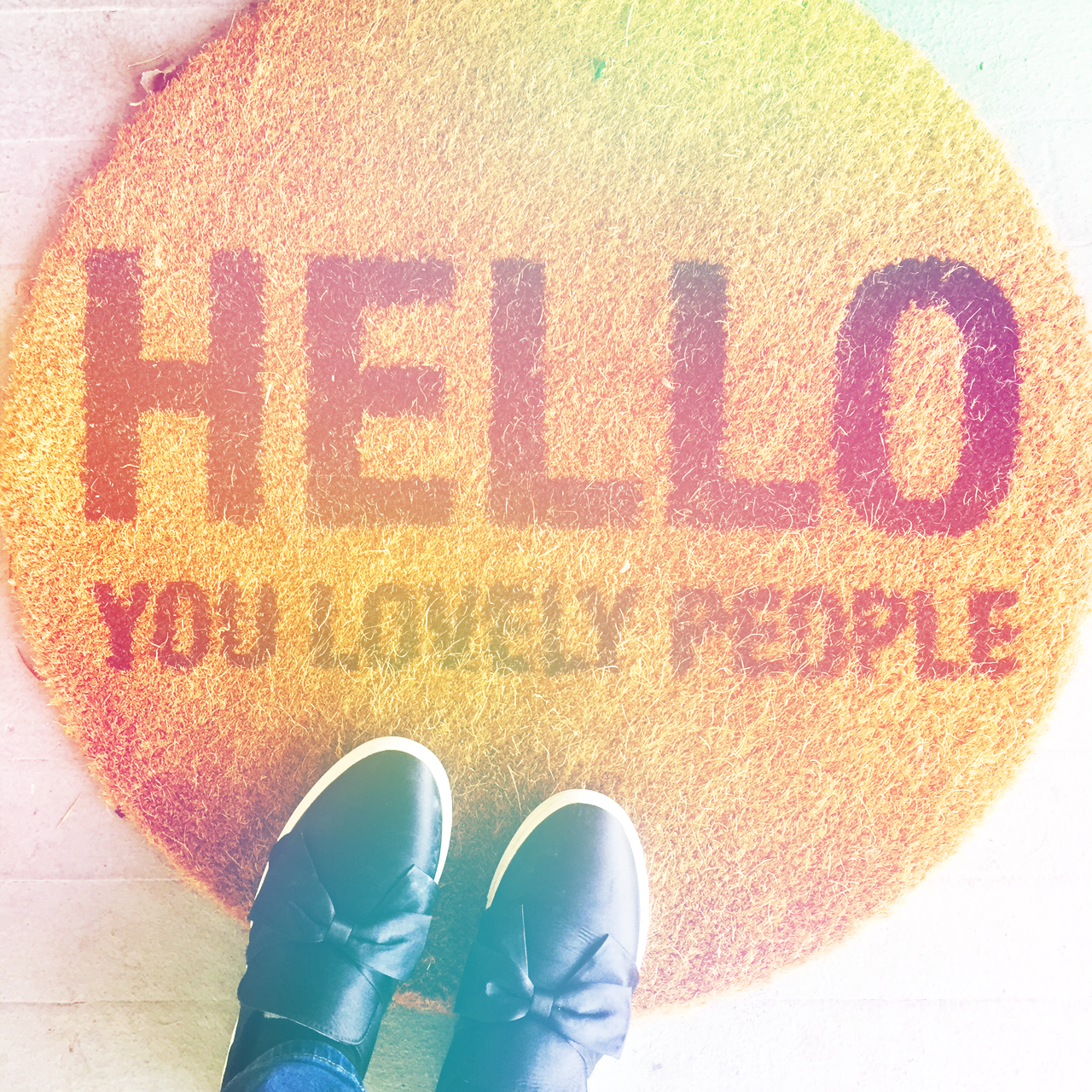 You Get Flexibility In How Often You Host
You also get the flexibility to choose your rates in addition to your dates.  If you feel you're not getting enough bookings, you can lower your rates to try and attract more people. I've done this many times, and have had mixed results. Honestly, weekdays in winter in San Antonio sometimes are tough, but lowering my listing by even $1 has shown to be fruitful.  You can tinker with your booking requirements to allow for 1 night reservations, or allow for cancellation flexibility to incentivize bookings and respond to dwindling demand during slow times.
You Can Be Flexible In How Much You Earn
On the other hand, as your room or house gets more popular or you know there's something big happening in town, you can increase your rates competitively. You have the option to set your own rate, or, let Airbnb set your prices based on their algorithm.  It's a business, you learn as you go and can adjust as you go.
In our slow season (winter) here in Texas, I was earning about $450-500 for my spare room a month. I got a lot of 1-night reservations to ensure I was getting bookings- yes, it was work, but it was also just cleaning I would do anyway, except better.  Needless to say, my house is far less messier than it used to be!
As of this writing in spring, I've found our little room is fully booked (wow, right?) through the end of August. Because this is peak time of year, and I've set my rates in a range based on volume/need, I am getting more money for the room than I did in winter.  On a great month that's fully booked in peak season, I can make over $700 for my spare room in a month.

So, would you ever consider sharing your space on Airbnb?  Have any questions for me?