Somewhere along the way, we lost our sense of wonder.
Maybe it was in those years where playing with crayons and rolling in the dirt was no longer in the curriculum, or perhaps it happened later when we were told our worth was measured in the size of our paychecks and colored by the filters of our Instagram feeds.
When you finally stop running from one thing to the next, you simply look around and realize you have no idea where you drifted through the years, and worse yet, you suddenly don't know if you like where you're going.
My wake up call came in a series of shocks.  My mother died unexpectedly, an ill-fated engagement unraveled a year later, I lost my job and said goodbye to a beloved mentor with pancreatic cancer.
Sometimes you need a sucker punch to the gut to level your life out- because up until that point, I couldn't stop moving for fear of missing out.
It was then I started to evaluate my choices and stopped chasing.  I took my wedding fund and travelled solo for a year.  Found love. Moved to Texas.  Questioned everything and decided to stop sacrificing today for a promise of tomorrow.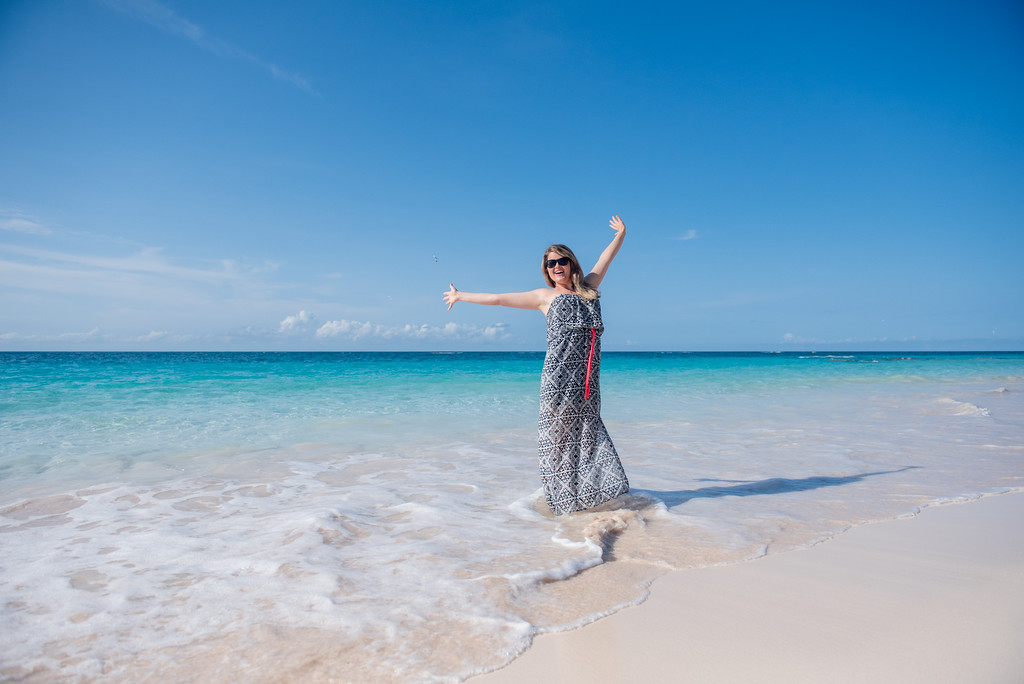 In 2015, I took a solo honeymoon to Bermuda after calling off my wedding.
Life simply is a choice to dance in the margins of joy and pain. 
It may sound all to familiar to you- chase a degree, to chase a salary to chase a career to chase a marriage- sprinting from accomplishment to accomplishment to prove you're so worthy of happiness that this next sprint will put you to some mythical finish line.
The only breath you take to stop and assess is while you dot your life with little measurements of worthiness to make sure you stack up.  The points of your GPA, carats on your left hand, how many months til he proposed, the letters after your name, the price per square foot, how many likes you get on you got on a candid photo that really took four attempts and was anything but candid. Make. It. Look. Easy.
This was my life for a long time. "Finding bliss," was on my to-do list, and surely would be accomplished when all the other boxes were checked:
"Get a good job"
"Get married"
"Be popular on social media"
"Have an impeccable wardrobe and an Instagram-worthy home"
"Win awards/get noticed"
= "Ah, bliss, check that off the list."
I was certain that fulfillment was a formula and I could crack the code through a series of notable accomplishments, stuff and likes on my social media posts.
Joy, fulfillment, wonder- surely that was a place one simply arrives, and once you catch it, surely it stays.
I was absolutely certain about this formula, and chased the components like any good girl was told she should.
This blog is my journey to define a life beyond the 9-5, to reclaim the dream between age 17 & 65.  I am committed to living debt free, shaving 15 years off of my retirement so I don't have to wait to follow a passion and explore. 
I will document my attempts to travel hack, pay off my mortgage, live within my means, experiment relentlessly, learn new skills and perhaps mix a few cocktails from deep in the heart of Texas. 
The only thing certain in life, is death.
The only thing that's uncertain, is your time until death.  Make it count.

cheers. xoxo.
-Shannyn