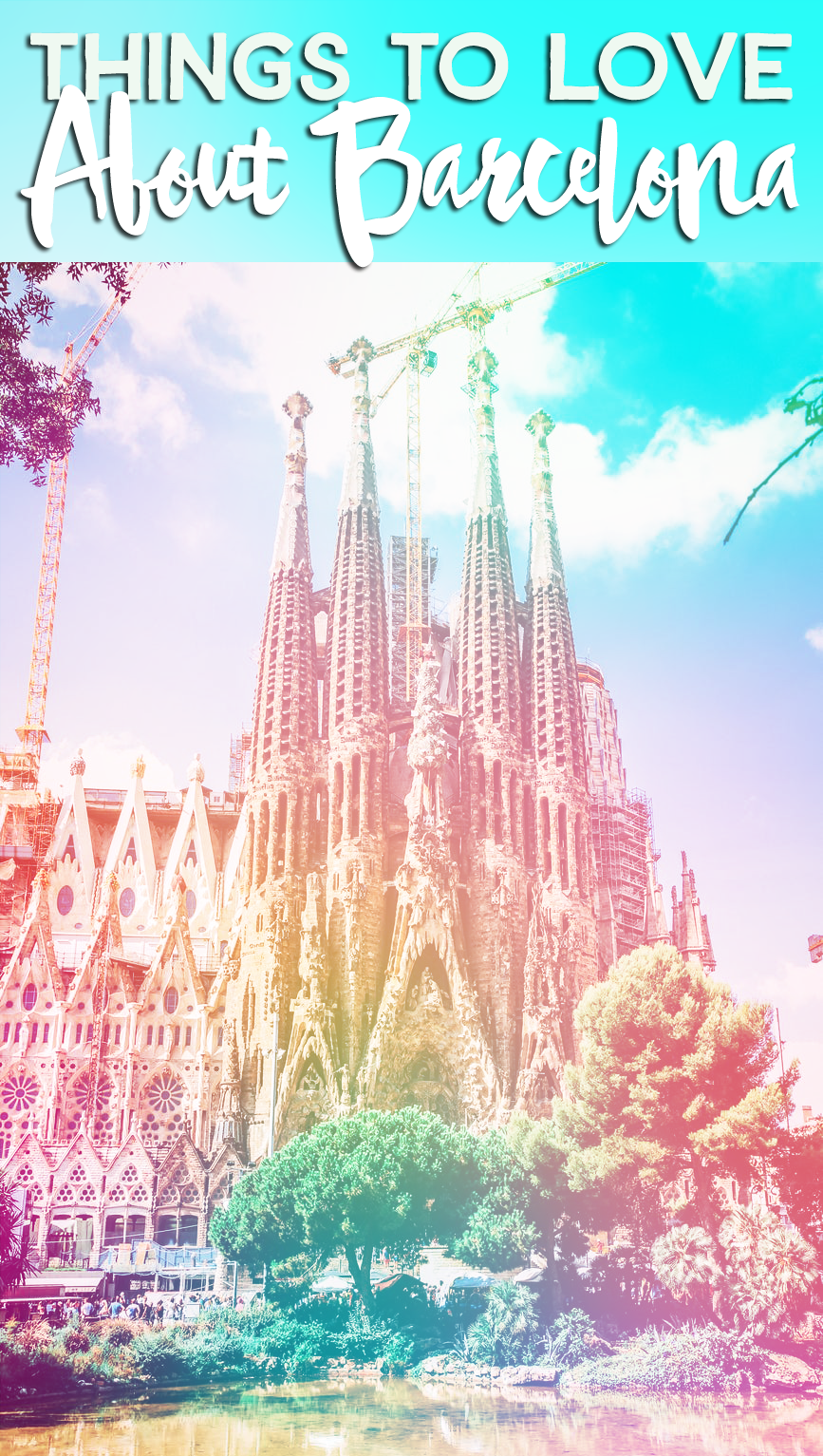 After our last trip to Europe, we've come to believe there is never a bad time to visit Barcelona!  Among people who travel, there are plenty of folks who don't seem to think traveling in winter is a good idea.  While it's true, there is nothing better than hitting the beach in a coastal town like Barcelona in the summer, it also means that everyone else has made the same plans.  As a person who does not like to wait in lines, or deal with large crowds- I even more dislike paying high prices for airfare and hotels in peak season.
Besides the fact that winter means cheaper prices and short lines for attractions, a place like Barcelona and many European cities like it, still bodes for a beautiful and memorable trip, even if the weather is better for long sleeves than bathing suits, it's still the perfect weather for adventure.
Anytime of year you decide to visit Barcelona, you can get there pretty easily by air or train if you start off in another city.  We decided to take a train from Paris and got to spot some flamingos along the way.  We absolutely loved the laid back vibe of Barcelona, the moderate climate (even in winter) and the cheekiness of the culture.  If you're hungry- go to Barcelona, there's no shortage of good food and good times any time of year!
So, here's precisely how we spent our winter week in Barcelona!
Where We Stayed: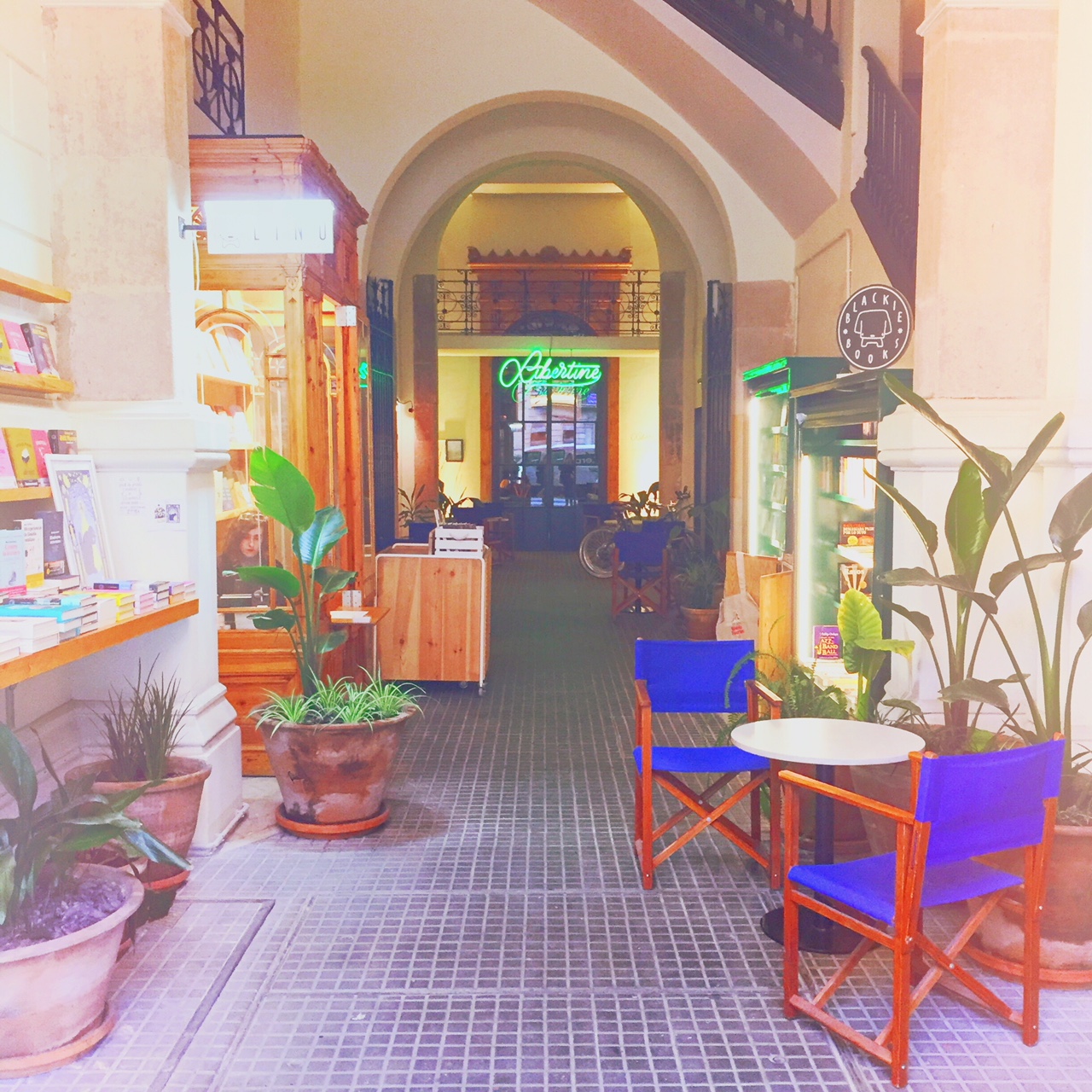 We used  Travel Rewards Points to book an entire week at Casa Bonay.  It's a gorgeous hotel with a hipster vibe, but without your typical hipster standoffishness.  We ate several of our breakfast meals at The Satan which was right below our room and found the breakfast sandwiches to be yummy and the free water to be a great perk.
Oh yes, one thing I should mention is the weirdness that nobody in Barcelona serves free water.  I kid you not- we had to order bottled water at every restaurant. Insider tip- buy your own water if you're out for the day.  There are plenty of Super Mercats (little grocery shops) nearby.
Overall, it was a very comfortable stay- it was really close to the train line and also had a beautiful rooftop terrace. The TV also had YouTube, so we could binge watch on John Olliver or a plethora of top 10 lists if we needed downtime. We loved Casa Bonay!
Where We Explored:
Barcelona Pub Crawl
Walking through the Gothic Quarter at night with a bunch of other stragglers, (I mean, travelers!) with the Backpackers Pub Crawl was a great way to get a lay of the land.  It can be hard to navigate the nightlife scene, so doing a bar crawl makes it easy.  If you're shy or worried about finding your way around, a pub crawl is a great way to mingle.   Also, the beer helps.
I will say- Barcelona has a weird bathroom scene (meaning, good luck finding some at these tiny bars) but we had a great time. We even met some very, very drunk friendly Germans.  We also befriended a super nice guy from Poland and hung out at a bar called Obama until last call.  I cannot tell you the last time I was out until last call!
If you use Travel  Rewards Points, (meaning it's free!) you can book this activity on points like we did- otherwise it runs about $16 USD and includes 4 shots and a commemorative bracelet, beers in between though, are on you. Not bad!
La Rambla & The Erotic Museum (Museu de l'Erotica)
La Rambla is in center of the city, it's a very touristy locale which is very pedestrian friendly but also very crowded. While this isn't the best place to grab a bite, but it is the best place to check out Museu de l'Erotica, located right off the main drag.
"Museum" is sort of a stretch of the word- there aren't many authentic (if any) artifacts here, but it is a really fun tour that will takes about an hour or so.  We booked on points (of course) and got a glass of sparkling wine upon arrival- you know, so we could giggle at the giant penises throughout our visit.
During our visit, we got to learn about sex through the ages, and even see some old pornography from the dawn of well, pornography.  You can even hang out in the dick garden (it's literally a patio full of dicks) and watch some random German pornographic cartoon fairy tales. I mean, it's a good way to spend an afternoon.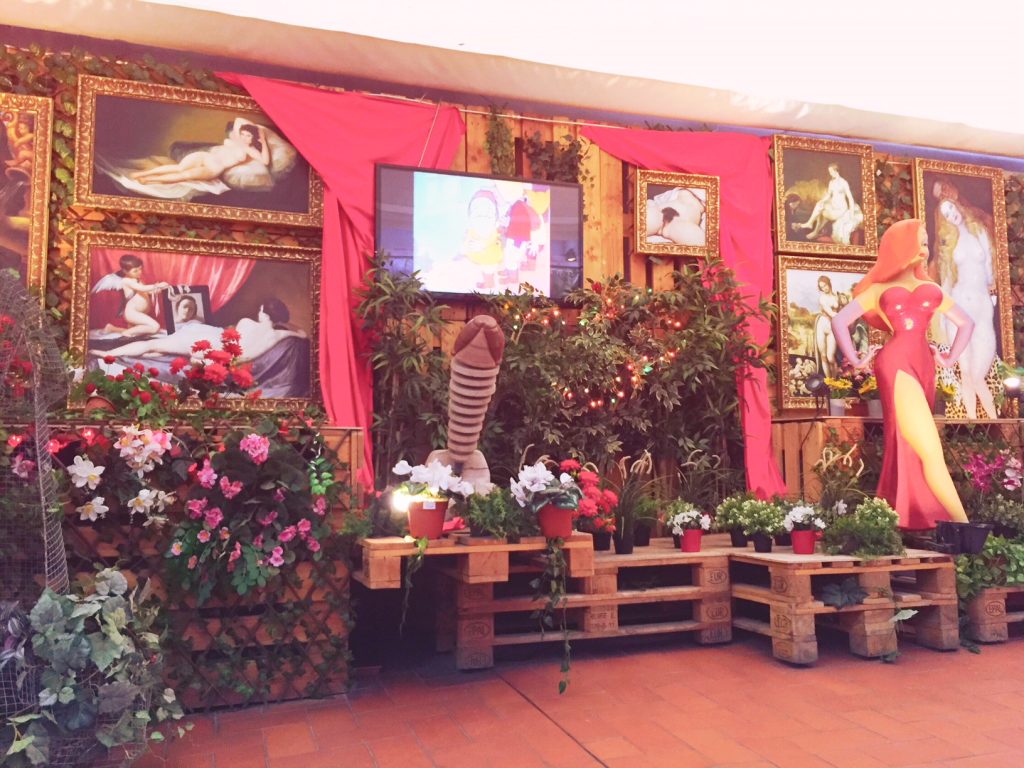 This was just a snippet of the dicks.  Just the tip you might say.
You guys, I'm a terrible travel writer.  I can't imagine this blog post is helpful to anyone, but I highly recommend you take a sit in the dick garden.  You're welcome.  I would recommend you take your $10 and buy tickets, if only to say you went to Europe to sit in a dick garden.
Basilica de La Sagrada Familia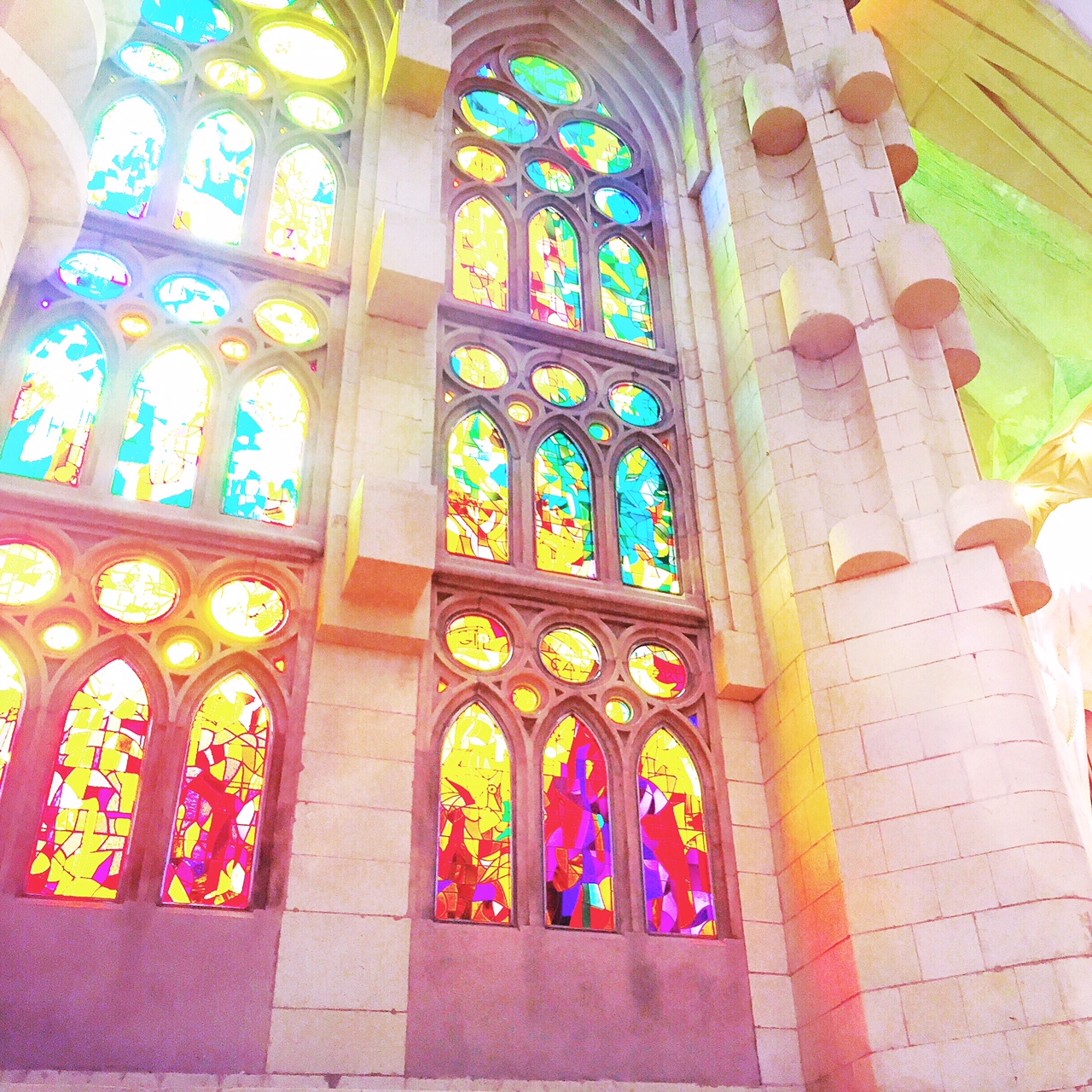 Do you like rainbows?  I DO.  LIKE, A LOT.  La Sagrada Family is a cathedral dedicated to the Sacred Family- Mary, Joseph and Jesus.  Despite the fact that construction began in 1882, it is still under construction today. Construction wasn't too obtrusive, I thought it made the location really unique.  The cranes dotting the sky and floor that "might be done this year, if not, then next year" encapsulate the attitude of the region.  Being a part of the construction makes you feel like a part of a living history, but it also adds to the location's quirkiness. It'll get done, someday. Ha!
I've been to an array of European churches- Westminster Abbey in London, Norte Dame in Paris and St. Patrick's Cathedral in Dublin but La Sagrada Familia is different. This basilica is both colorful in history and in the beautiful stained glass that leaves everything awash in color.   The whole city seemingly was built around the legacy of Gaudi, the secondary architect of the Basilica.
Leave The City & Go Take An Excursion To Wine Country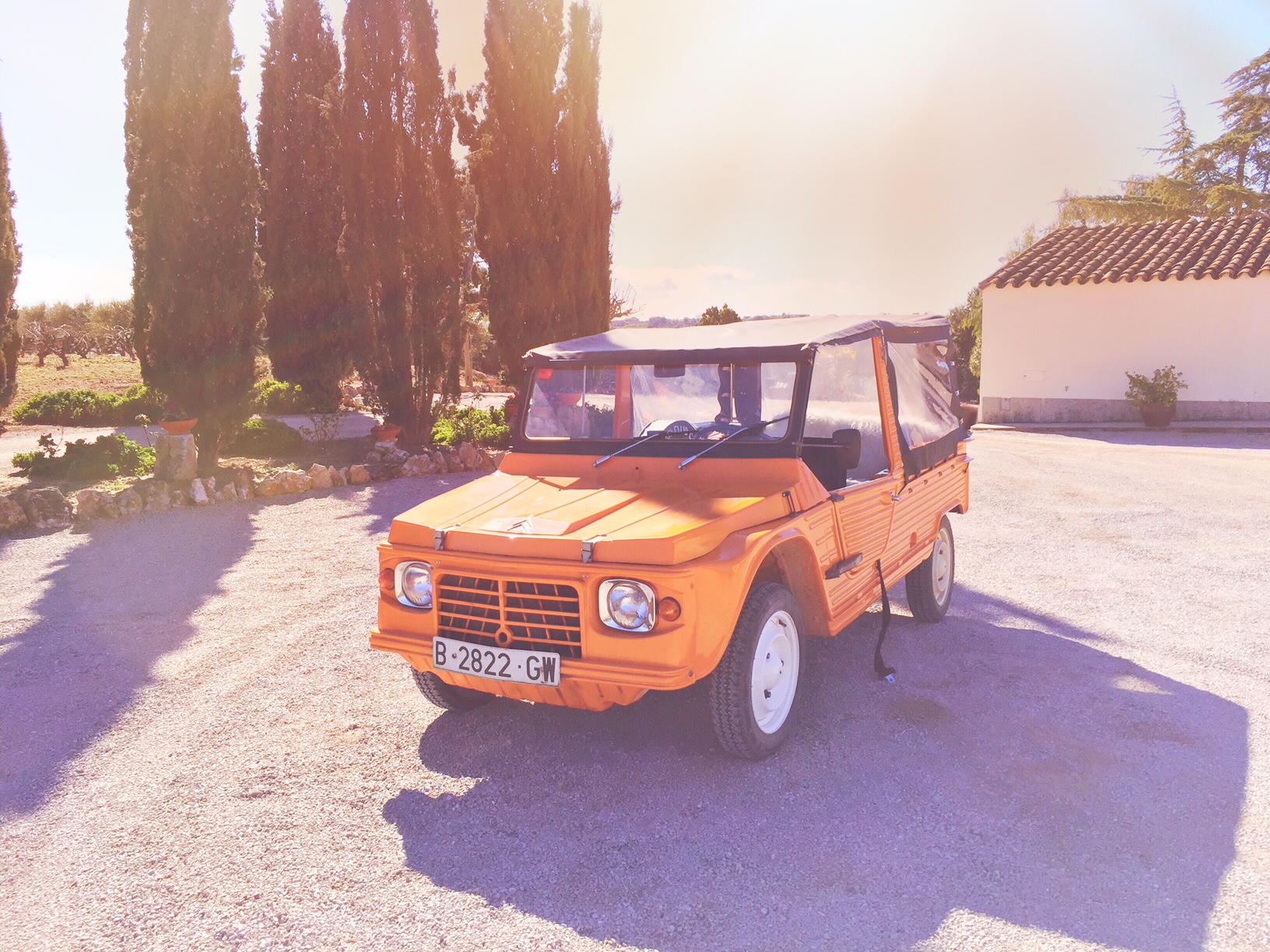 Again, since I was totally near broke (thanks property tax hike of 2018) when we went on this trip, I had a desire to keep costs low.  Did you know that Airbnb offers experiences now?
I luckily had an Airbnb credit to use up- so I booked a Vineyards, Wine & Picnic tour with a local via Airbnb.  I was a bit skeptical at first. After a 45 minute train ride out of the city we hopped in some sort of European Jeep on got on our way.  In said Jeep-thing, we galavanted around cava country, akin to the French region of Champagne.
If you can, I recommend you head out of the city for an afternoon and go taste some cava!  We ended up being served nearly an entire bottle by what I must say is the cutest grandpa winemaker who didn't speak a lick of English but his hospitality spoke volumes.  I bought four bottles to bring back and it was probably about 40 Euro total.  Affordable and delicious!
What Did We Love Most About Barcelona?
We had a blast in Barcelona and can imagine that it's even more vibrant and fun in the summer!  I loved the laid back atmosphere of Barcelona, the affordable prices and the kind people.  The climate was fabulous for February and we enjoyed many a nights out on the town eating tapas and paella.
I loved the cheekiness of the city, and of course, how easy it was to get around by train or foot.  The city is home to many nooks and crannies, such as the Gothic Quarter or the shoreline (which we didn't get to explore as much as we'd have liked) but it's beautiful to explore any time of year.  We loved the food, and are sure you will too!
Our hotel, excursions and travel to Barcelona were paid for with Travel Rewards. If you'd like to make your bucket list trips possible, read how I travel for cheap or free using travel rewards.