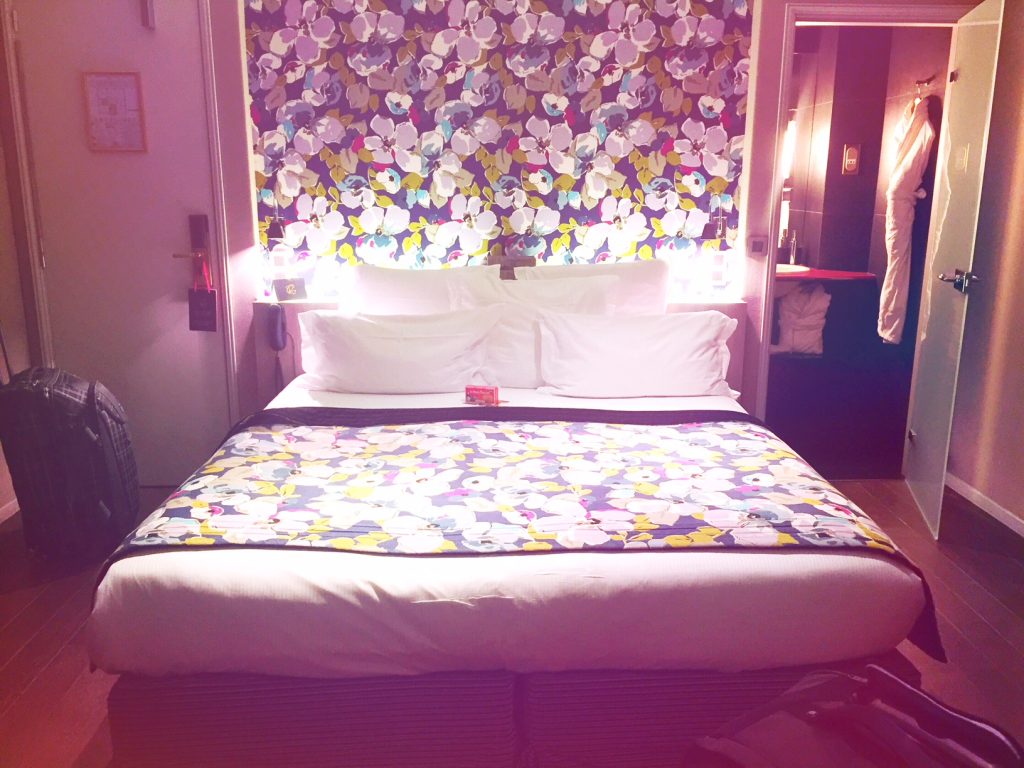 We used credit card points to travel for free…we didn't pay for a single hotel during our 2 weeks in Europe.
Do you want to travel for free?  Heck yes! Chances are, you're already using credit cards to pay for things, but did you know you can use credit card points to travel free? It's true!
I funded nearly my entire two week trip to Barcelona and Paris by using credit card points, but over the last three years of using credit card points to travel for free (or really cheap).
My credit card points have been used them for free travel in the form of flights to Cancun, California and Chicago to name a few, plus weeks of free hotel stays.  Even if you're not big into credit card points (A.K.A. travel hacking) you can use credit card points to your advantage for free travel or to reduce your costs on flights, hotels and more.
It's as close to free money as you can get- why wouldn't you want to use credit cards you already are using a bit smarter? If you're ready to learn how to use credit card points to travel for just-about-free, read on.
So, What Are Credit Card Points & How Can I Use Them For Travel?
You may have a credit card now that offers you cash back or points that can be redeemed for gift cards.  Some credit cards offer points and miles which are essentially free money in the forms of perks and travel credits that you rack up for using their credit card.
Depending on the credit card you sign up for, you can redeem your points for cash or gift cards or go through their "rewards portal" to book travel like airfare, car rentals and hotels through their website.  Most of the time, your points will go further if you choose to use them up for travel using their portal instead of choosing a cash option.
Credit cards can do this because they've negotiated deals with large hotel chains, airlines and other vendors and they pass their kickbacks along to you.  It's a great perk for them and for you- they get your business, you get some free hotel stays!
What's The Catch With Credit Card Rewards?
Do you need to have excellent, spotless credit? It depends.  As I was building up my credit history, I wasn't always eligible for some of the holy grail cards that offer the biggest bonuses, but that didn't keep me from starting.  The catch with credit card rewards is that you need to be sure you can handle your credit responsibly.  If you're in credit card debt already, or you will spend more money than you normally would just to "earn points," I would advise against travel hacking or using cards to rack up credit card rewards.
The other thing to keep in mind is that you will have to pay yearly fees with some credit cards.  For some of the better cards like Chase, you may face a $75 yearly fee with your card or more- but if you're spending like you normally would and get a 30-50,000 point bonus, that can easily translate into a free week of  hotels.
Another "catch," is that there are things credit card points do not cover- such as food, local hotel fees and taxes, airline fees and smaller transport like rail or cabs.  Of course, you wouldn't have clicked this article if I said "How to use credit card points to travel for free, aside from Southwest's $11 TSA fee and your cab rides."  So, thanks for clicking!  If you're using credit card points to try and travel for free, still put aside some cash for food, fees and getting around once you're there. Also, please be a good tipper if you're in a place that encourages tipping.  #goodkarma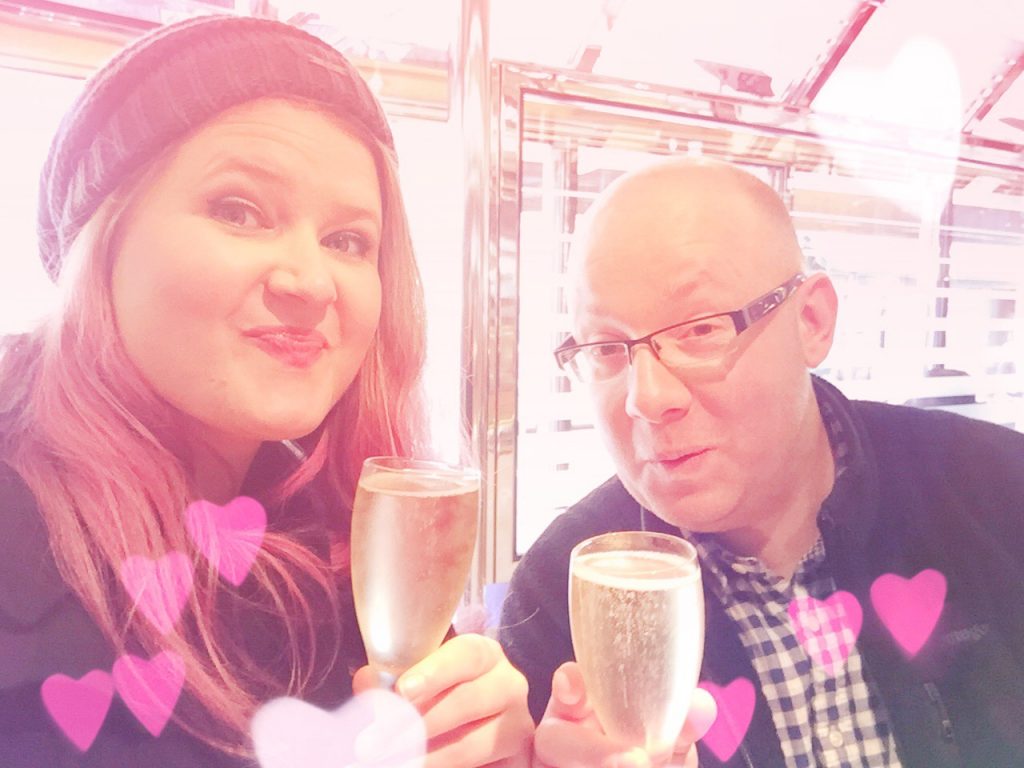 Valentine's Day champagne tasting in Paris made possible with credit card points- if we can do it, anyone can!
Will Opening Credit Cards Hurt Your Credit?
Most people are freaked out that they will hurt their credit score by opening up new cards to earn travel rewards points, but in my 3 years of travel hacking I've seen my score go up, not down.
You can open a few cards over the course of a year and you won't damage your credit, really! Your credit is composed of different components that make up your overall score-  age of credit, credit inquiries, types of credit you've established and your level of debt in relation to your available credit.   Opening up a few new cards a year won't throw things out of whack as long as you're well versed in how your other actions have impacted your overall score.
Long story short, don't open and close cards too quickly, and keep a few open for a long period of time to lengthen your credit history.  If you have a total credit ceiling of $20,000 (meaning all of your card limits added up for your total credit access), don't try to hit that ceiling, even if you pay it off each month.
Having a basic understanding of your credit score and other ways you're keeping your score balanced and healthy means that opening up credit cards won't throw things out of whack.  I have over 5 credit cards open, 2 in the last year- and my credit score is at 791.  Not too shabby!
What's The Best Way To Qualify For Travel Rewards?
Part of your plan to rack up travel rewards would be to understand the spending requirement needed to trigger your credit card reward bonus.  If a credit card requires you to charge at least $3,000 in 3 months, see if that's doable for you before you sign up.  If you have a plan for your spending and are intentional, you can earn 40,000+ points per new card sign up when you hit your spending requirement.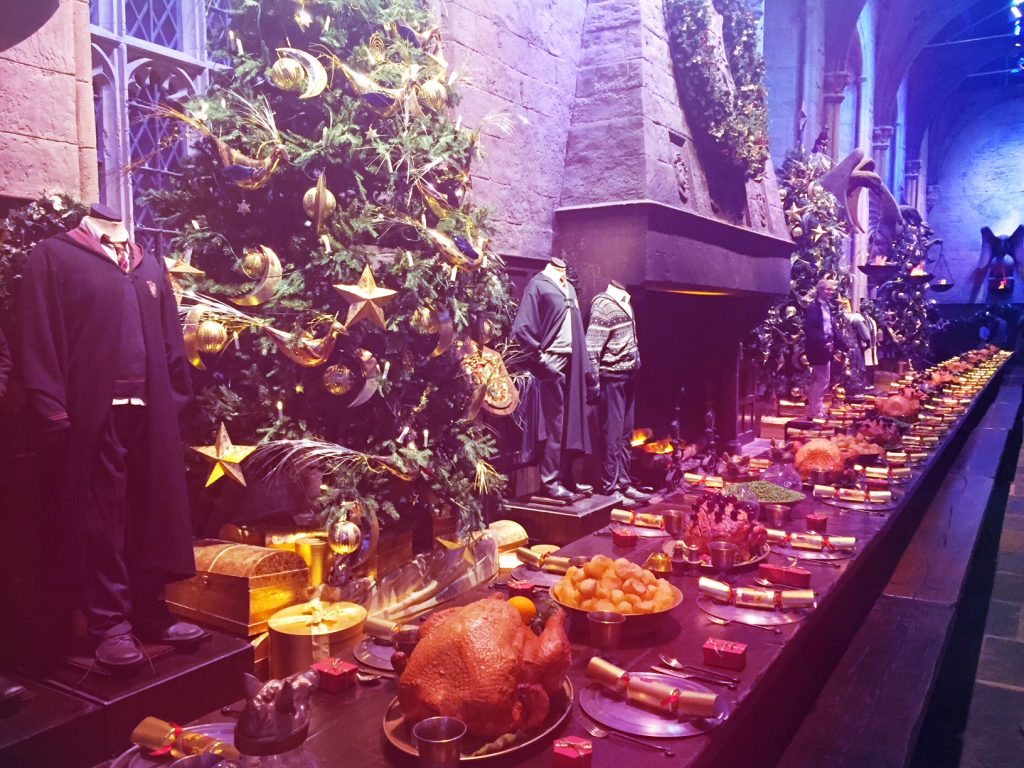 A roundtrip luxury bus trip & ticket to the Harry Potter Experience in London- paid with credit card points
So, What Does 40-50,000 Travel Rewards Points Get You?
I signed up for the Chase Preferred card, that came with a 50,000 sign on bonus once I met the spending requirement within 3 months.  I used those 50,000 credit card reward points to book nearly an entire week of hotels in Barcelona.  Our hotel was just about $100 a night, and that translated into about 39,953 points, or $600.
For this particular card, Chase Ultimate Rewards points are valued at 1 cent per point, so this sign-up bonus is worth $500 in value to put towards travel. Even better, your travel rewards points are worth 25 percent more when redeemed for travel through Chase Ultimate Rewards portal (their website), so this sign-up bonus is worth up to $625- so that's a flight or a pretty good hotel!
How Flexible Are Points?
One thing I absolutely love about travel rewards points (the Chase Ultimate Rewards program being my favorite and easiest to use) is that they're really flexible.  Every program is different, but with travel rewards points, many have partnerships. One of the most established programs that I've had the best success with, is through Chase cards.
Chase allows you to transfer your points to an array of partners (11 in total)- Southwest Airlines, British Airways, American Airlines, Hyatt and more. You can book through their portal, or, if you've found a deal on airfare, you can transfer points 1-1 to combine forces with any other loyalty programs you might have built points with, or if you found a better deal outside the card's rewards portal.  Every time I've transferred my Chase points to Southwest to book a flight, the transfer took minutes, so it was super fast.
How Can I Get Started?
When I first started using travel hacking, I was overwhelmed at first- but that didn't stop me from getting started! I sincerely hope it won't stop you either.  If your goal is to take a trip in the next year, you can make it happen for free with just 1-2 cards and some planning.  For my trip to London, I opened two Chase cards, and with the 100,000 points I accrued from just those two cards, I handled nearly two weeks of travel.
Long story short- understand how credit works and understand your goals for travel and what it would take to fund a trip with credit card points.  Sign up for a credit card with a good point system that allows you to book through their portal, or transfer to a big variety of partners (like Southwest or British Airways) and keep an eye on your sign up date to ensure you spend the minimum required to trigger a bonus.  Really, that's it.  Don't let the wicked smart travel hackers who enjoy churning cards and comparing point conversions make you crazy- just get started!
Yes, there are some lengthy articles you can read about strategy (if you're into that), but since I wasn't- I just learned  the bare minimum I needed to fund a trip to London.
No crazy spreadsheets tracking program rules, no pouring over the various programs to shop around- I just started with two Chase credit cards- which, if this article was helpful, I hope you'll use my affiliate links to sign up for credit cards and start earning credit card points to use for free travel!
So, in summary, to earn a free trip or cut costs significantly:
-Be sure you understand your current credit health and that you are committed to paying off your cards in full each month.
-Decide where you want to go (or a few places) and do some Googling to see how many points it would take.
-Open up cards strategically, so you can be sure to hit the minimum spend to trigger the point bonus (40-50,000 points or more per card.)  I started with Chase Sapphire Preferred and Chase Sapphire Reserve.  It's stupid simple to start.
-Be sure to hit your minimum spend in the time allotted, then, use your use your points to book your travel for free, as the points go further when used for travel!
-Have an amazing trip!
Want To Use Credit Card Points To Travel For Free?  It's Easy!
(If I can do it, you can!) Read more about other free trips I've received to start planning your own!