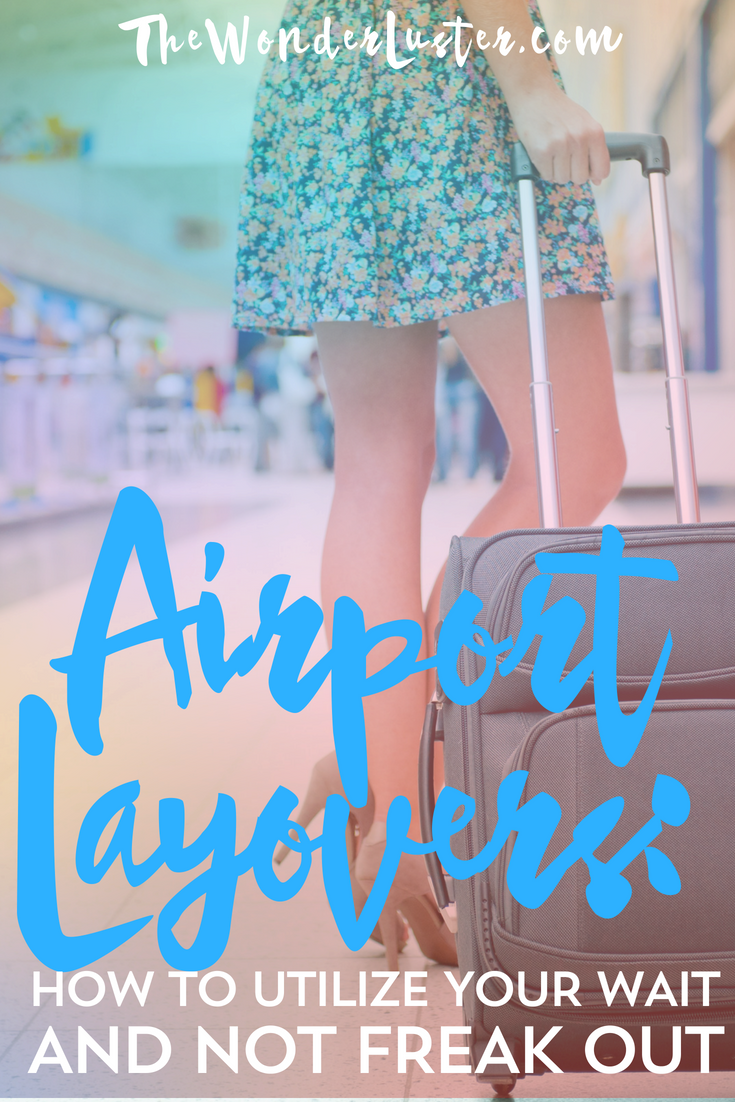 Taking a connecting flight – versus a direct – is a cheaper, and sometimes the only, option when traveling. Typically, savvy fliers know to pick flights that have enough of a layover for a small delay. Regardless, I hate to tell you friends, but you will eventually encounter a significant travel delay, even if flying direct.
I'm not going to tell you that these experiences aren't terribly inconvenient and often anxiety inducing. This is especially true if you are missing an important destination, tour, or even cruise departure. But, there's also nothing you can do, so the best thing to get thru this craptastic part of your trip is to utilize airport layovers with a few of these tips and tricks.
Get Your Zen On
According to seatmaestro, there are 9 international airports with some pretty fly meditation and yoga rooms. If you're feeling particularly wound up or panicky, these rooms are a perfect go-to place for reconnecting with your happy place, not to mention letting all that bad chi go. Better yet, it appears that most – if not all – are free to use.
If your airport doesn't have one of these rooms, find an out of the way corner where you can do some yoga poses or meditate. Wooooosaaaaaah!
Nap It Up
A few of the larger international airports are starting to roll out napping rooms or pods to accommodate exhausted or stranded travelers. Unfortunately, most airports are highly resistant to these space-age looking devices because they take up a lot of real estate and they stop travelers from spending money, namely on shopping, eating, or even using the airport-affiliated hotel(s).
That all being said, one of my favorite ways to utilize airport layovers is to pop on my travel pillow, put in my ear buds, and doze away at the terminal. Bonus points if you can grab a bench where you can stretch out.
See The Sights
If you happen to be stranded at a location that has any sort of nightlife, tourist attractions, shopping, or great restaurants, it may be worth your while to leave the airport and explore. This is especially true if your flight was totally cancelled and you had to rebook for a much later one. While a two hour delay is no reason to leave the airport, if you won't be departing until the next day, this is a good option.
Case in point, my friend got stranded in Reno recently due to a massive snowstorm in Minnesota, her home state and final destination. Even after changing airlines, she had some 30 hours to burn. Instead of dying of boredom in a terminal at Reno-Tahoe, she went online and found a 4 star room at one of the local casinos for $40. She checked out the pool, bowling alley, and even played the slots. The small amount of money she spent was nothing compared to the rest and reduced stress she got by getting the hell out of the terminal for a day.
Get Crafty, Read a Book, or Utilize Wi-Fi
Boredom is absolutely a killer when stuck in an airport (or on an air plane itself). In the wise and timeless words of DMX:
Y'all gon' make me lose my mind
Up in here, up in here
Y'all gon' make me go all out
Up in here, up in here
Y'all gon' make me act a FOOL
Up in here, up in here
Y'all gon' make me lose my cool
Up in here, up in here
I'm convinced that Mr. Simmons was in fact referring to air travel when he wrote Party Up (Up in Here). Every time someone loses their shit at an airport or you hear of streakers, screamers, or farters making chaos on a plane, I bet you a whole dollar that they didn't have any boredom busters with them. (Ok, to be fair, those may not have been any use to the farters. I'll admit that.) My personal favorite is some kind of needle work project, but Sudoku, a book, or even a work project where you use airport wifi, are all great ways to utilize airport layovers and keep from going completely nutter butter.
The TSA has become pretty lax when it comes to allowing pointy craft utensils on the flight, but check out their website before bringing your favorite embroidery scissors.
Tell us how you utilize airport layovers! Do you have a particularly funny or just plain awful experience you'd like to share?