Now that the world has opened up for travel, it seems like it's more expensive than ever. Some of us also are dusting off our passports with a new little one that didn't exist before and needing to stretch our travel savings.
We ventured to the land of Vikings in March of 2022. While we weren't super budget conscious, we did want to save as much as we could and do Norway on a budget. So, if you want to visit the land of Northern Lights, vikings and friendly people but need to mind your line items, read on.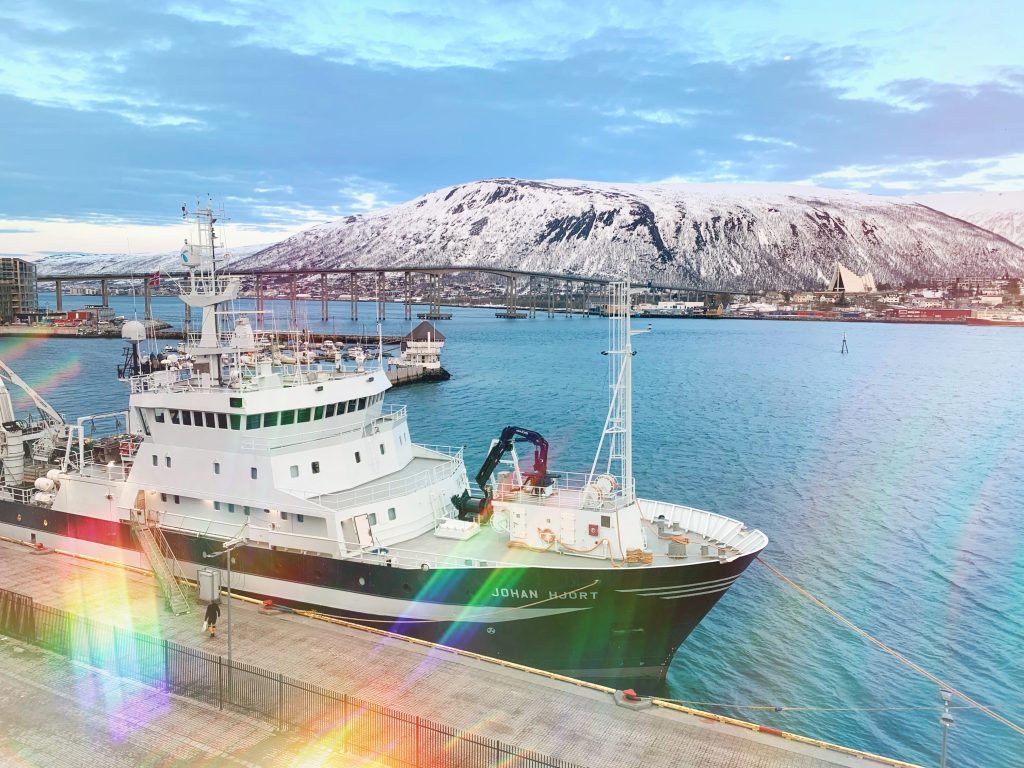 First, Consider Flying In During Off-Season
Going to an arctic country in the midst of winter can be intimidating, especially if you're in the southern latitudes. Traveling in shoulder season (meaning, whenever tourists are less likely to visit) can yield you up to 23% cheaper rates. Shoulder season is the key to doing Norway on a budget- so this means, winter travel.
While it may not be your first choice, Norway is gorgeous in winter. Plus, you will get to take advantage of the peak time to see the Northern Lights. If the Aurora Borealis is on your bucket list, going between September and April is only time they're visible.
You can avoid the coldest temperatures and still catch the lights by flying out on the shoulder of shoulder season. Namely, September, October, March or April.
Overall, tourists flock to major cities during the spring and summer months, but there are amazing attractions in winter. I've had some of my best trips in winter- Traverse City, Michigan, Paris and Barcelona. For Norway, you can still hit up amazing museums, historical sites and of course, enjoy some dog sledding! Be advised, that some attractions in Norway may be limited or closed during off season. So, plan accordingly if there's something you absolutely can't miss.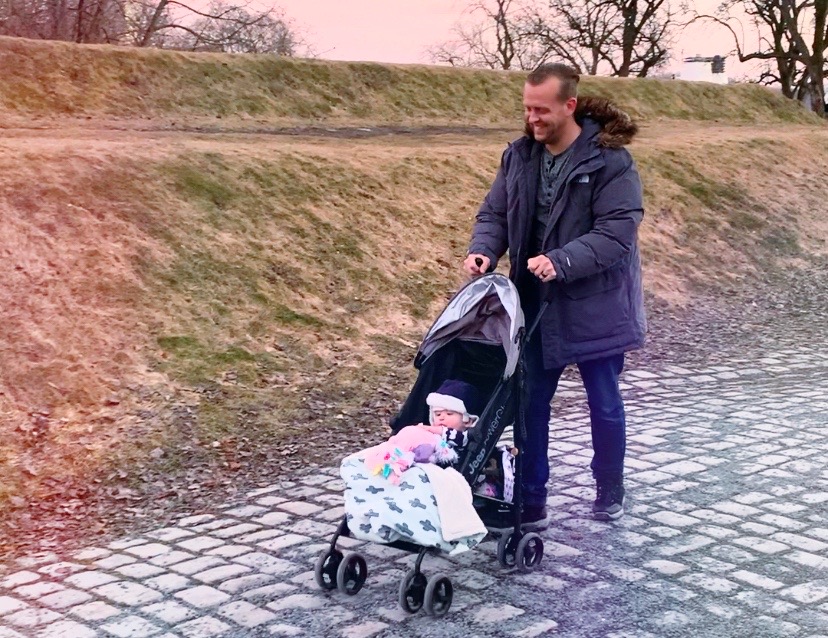 Pack Light & Save On Baggage Fees
Norway is a big country, and I say that as someone coming from Texas! We flew into Oslo, but had to get to Tromso to see the lights, with sightseeing, in under a week. The drive alone would have taken 22 hours, yikes! We had to get from city to city as quickly as possible, so we decided to skip on a car rental. We opted for budget airline, Norweigan Air, to bop between Oslo, Alesund and Tromso.
The great thing about budget airlines in Europe is that you can usually get a flight between cities or even countries for $50-$80 USD. Amazing right? Problem is, if you are a heavy packer, you'll blow through any savings with their baggage fees. If you're spending 1-2 weeks abroad, you may have large suitcases that were free to fly across the Atlantic, but will cost you about $50 USD per suitcase on a budget Euro airline like Norwegian.
We had 3 flights between cities and would have easily paid an additional $150 in baggage fees alone. We skirted this by forgoing our fashion sense to pack only layerable basics and we did laundry twice on our trip.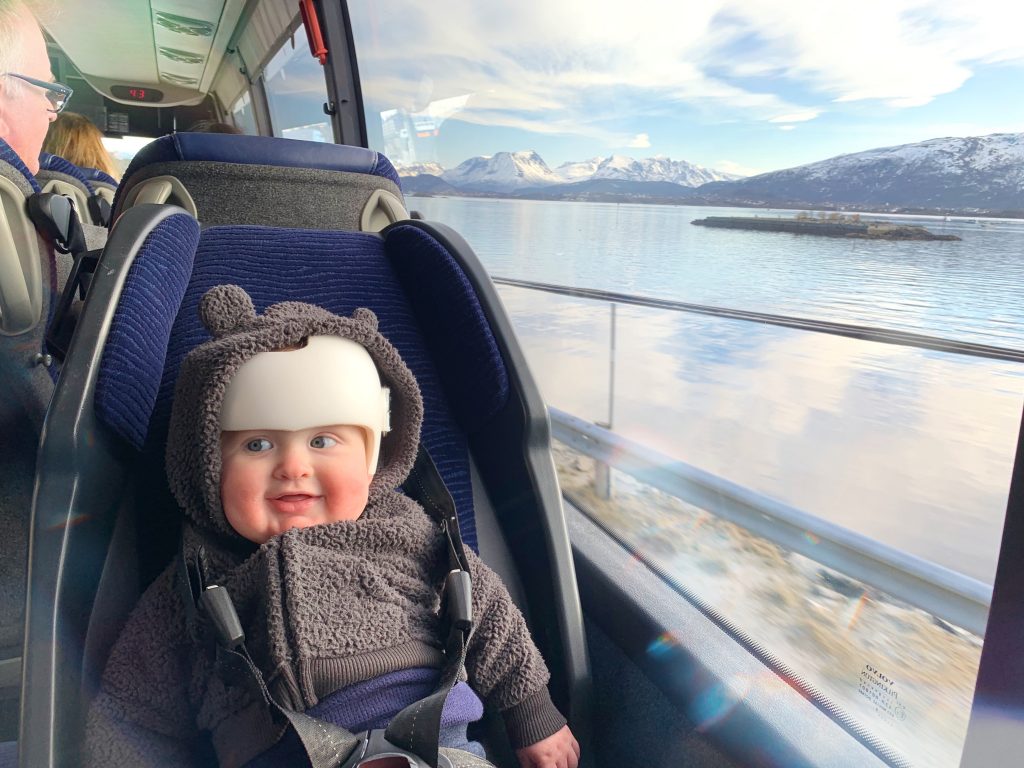 Travel Light With Baby & Plan For Mobility
We travelled as a family to Norway when our baby was 8 months old and I was about 4 months pregnant with our second. While strollers and carseats do not typically count towards your baggage allowance on most airlines, I would forgo the carseat & bulky travel systems. We saved on our trip to Norway by having our baby in our lap for the main flight from the U.S. and rented an in-flight bassinet. We also decided against renting a car as it was cheaper to fly, so it eliminated the need for a car seat that clips into our bulky travel system stroller.
You'll save a lot of money by focusing on mobility and reducing bulk. Pack one light umbrella stroller if your child is under 3, and a fabric carrier or wrap. We found the fastest and easiest two to use on crowded buses and airports was a Jeep PowerGlyde Stroller and Ergobaby Omni 360 All-Position Baby Carrier.
Both items were easy to collapse and stow, or hand off between parents. If you're looking to save on airfare and transport, you'll see that space is at a premium. Being functional in limited space and fast change overs will save you sanity and cash.
If your baby is young enough to be concerned about safe sleep, be sure to ask if your hotel offers a free crib. Not all hotels in Norway include a complimentary crib. Some do charge around $10 NOK a night, so be sure to double check before you book!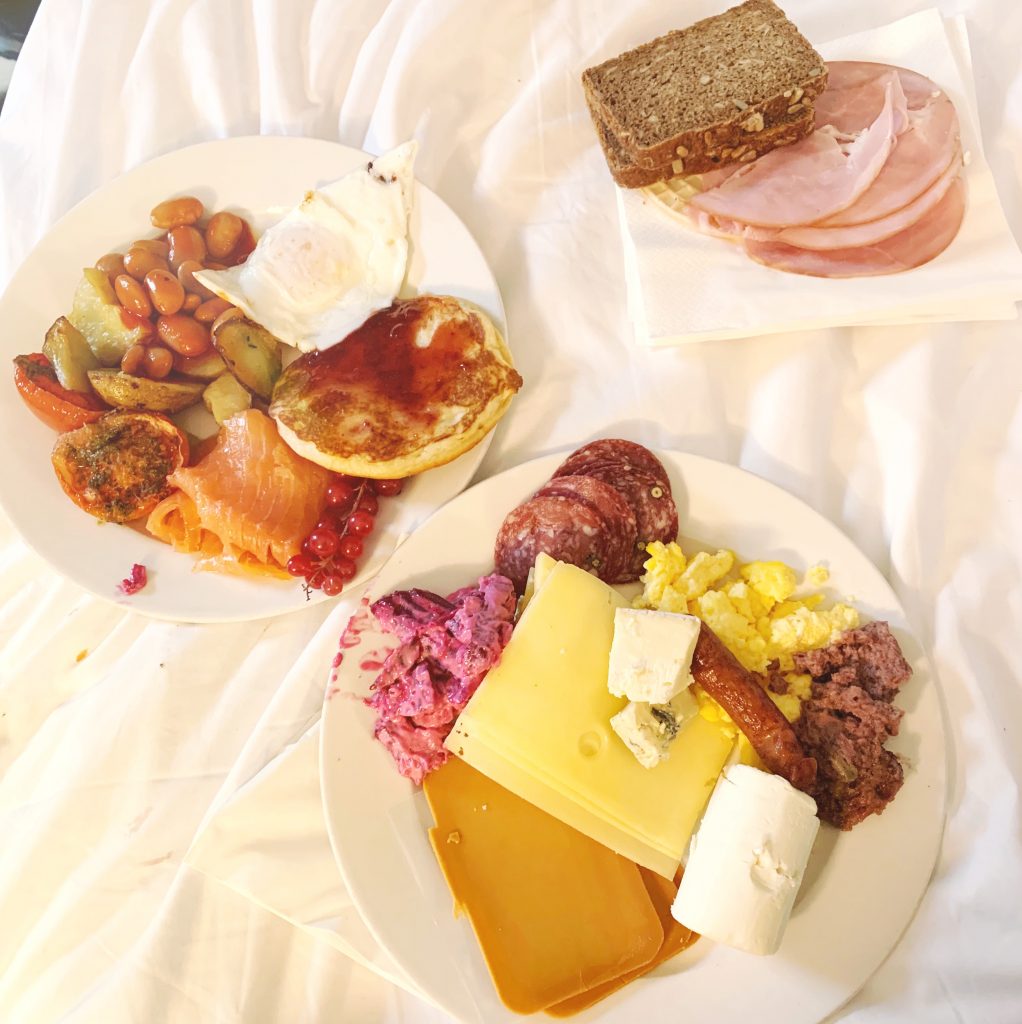 Book Hotels With Free Breakfast
Do not knock the free hotel breakfast in Norway, y'all. If I had one takeaway from this country, it's that the hotel food is LEGIT. We stayed 3 different hotels during our stay and the breakfasts, even for mid-range hotels was next level. In the states, hotel breakfasts are usually lackluster with runny carton eggs and overcooked bacon in heating trays.
In Norway, we didn't have a single disappointing free breakfast. We noshed on prosciutto, espresso, fresh juices and smoked salmon- all included with the breakfast buffets. If you're used to American free breakfasts, don't sleep on a free breakfast in Norway! You'll likely just have a tea kettle and instant coffee in your room, but you may just luck out and get a Nespresso in your room. Either way, while we found food was more expensive in Norway, you can save a bunch by starting your day with a free meal.
If you're traveling with kids to Norway, it can get really pricey between airfare, transport and food- so these were the biggest money saving hacks we had for visiting the country. We advocate that you'll get more bang for your buck spending your cash on attractions you're excited about and avoiding some of the most annoying fees. Namely, baggage and crib fees!
Happy travels!