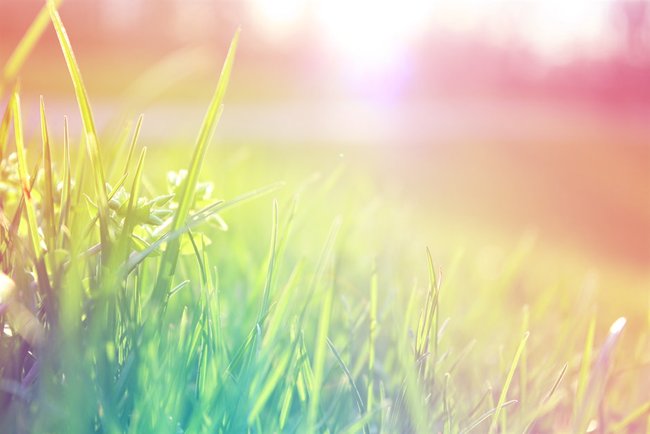 Hello. I'm Shannyn. I bought a home this year and despite the fact that it was personally horrendous through and through, that is not why I'm asking you to take your foot off the gas pedal of the American Dream as you careen off a cliff into consumerism.
I'm asking you to think about it, because I care.
Buying a home is often touted as the most important investment you'll ever make. People tell you this all the time.  Of course, this super important decision comes right after the first most important investment people tell you that you will make, of your education, which essentially firmly clasps the debt shackle on the other ankle so you're nice and even, wobbling to adulthood with no less than 30 lbs. of debt baggage affixed to your person.
If you left college feeling like society lead you astray as you drag around a giant pile of student loan debt, I assure you, this well meant advice rears its ugly head once again when it claims that really, the real most important decision is now a house, you just get to do it now with a hand tied behind your back.
I'm not a huge fan of seeing your home as investment, because simply put, it's not.  I know very little about investing, but from what my far more intellectually astute friends have told me, you can do far better buying a teeny house, or renting, and taking that cash difference and putting it into index funds (ooh, big words here) that get an annual 7-8% annual return.  In about 9 years, you'll double your money.
You know what what won't double your money? Buying a house.
Nope, not only is it a huge purchase that puts you in the hole before you ever get out of it, most people spend their entire lives getting slightly ahead on their mortgage, only to trade up to a bigger, better house they've told themselves they can afford and start the mortgage cycle all over again.  Unfortunately, the gains are only those of ego, not of cash in hand.
But, "Shannyn," I hear you say, "Equity, I will have some! That's good I've been told!"
Yes, you will. But you will also have broken things, broken-into-things, property taxes, replacement costs, inflation creep and o-m-g that interest payment which really makes the math feel ouchie in your head so it's best not to think about it.
Think of it this way- a $250,000 house with a 4.125% interest rate over 30 years will actually cost you $436,185 after interest makes you hate yourself inside.
Again, best not to think about it. Even if you don't keep your house for the full term, read on. It still sucks.
I already hate myself inside, so you're welcome.  Welcome to my pain.  I own a home, (well I rent it from a bank until I pay them back) and it's financed over a 20 year term. After all is said and done, let's say I'm here for 20 years and fill my yard with heirloom tomatoes, lawn gnomes and the remains of a generation of old family pets, I will pay $117,552 in interest.
Since I tend to round up for effective story telling and because math generally annoys me, that's nearly, with some give, half what I paid for the house in the first place in interest alone.
I would like to think it will be worth the $367,552 I'll pay for it (since I can't even calculate the sheer amount of things it will need to be fixed in 20 years, plus taxes), but I can't really say that it will.
It also, surely didn't double.  Even if I sold my house for the $367,552 without counting in upgrades or value added, I just broke even.  I better pray this neighborhood turns around.
I will tell you this- as of this writing, I don't know anything, almost diddly, about investing. It was always overwhelming to me and hurt my head and I was really just working towards that 20% down payment since, I too, thought a house would be my best investment.  It was something I could easily calculate and fixate on until I hit my goal.  Surely, I was doing the smart thing!
Well kids, I was wrong about this house thing being a smart buy. Here's the math of how much I've spent in 6 months on this investment:
Not only did I get to go through a super fun 3 week nightmare of my $52,660.57 down payment being stolen (thanks title company!), only to miraculously save the house, I got to deal with the equally pleasurable process of a new roof failing, a new HVAC failing and a ton of other costs for a completely renovated house which was supposed to be move-in ready, which I will line out for you thusly:
– HVAC (installed improperly, inspector didn't catch float valve not installed) failure:  $500
– Electricians called out since electrical panel not sufficient, (inspector also didn't catch wasn't up to code):  $450
– New external door hardware since so many contractors came through our house we needed new locks:  $460
– Shed to hold all the crap we need to maintain the house:  $500
– Arlo cameras (which saved us from our first break-in of all of our power tools in said shed)  $550
– Skunk trapping (yes, because the bottom of our pier and beam foundation had a family):  $500
– Roof failure (luckily seller fixed after 6 months of back and forth):  $100 in tarping and sealing supplies because, hurricane.
– Sod, tree removal and basic landscaping (because who knew the yard was filled with screws, sticky clay and broken glass throughout?  Dogs don't need tetanus, neither do I and my patience was about spent):  $3,000
– Blinds and bathroom hardware that did not come with the house:  $1275 (self installed)
– Shower door (didn't realize the damn thing needed one, it's a walk-in, our neighbors had the same problem):  $700
– Insulation (we haven't done this yet, but need to fix this, quickly):  $350
Grand total of expenses I will never get back in terms of value on my house in just six glorious months:  $8,385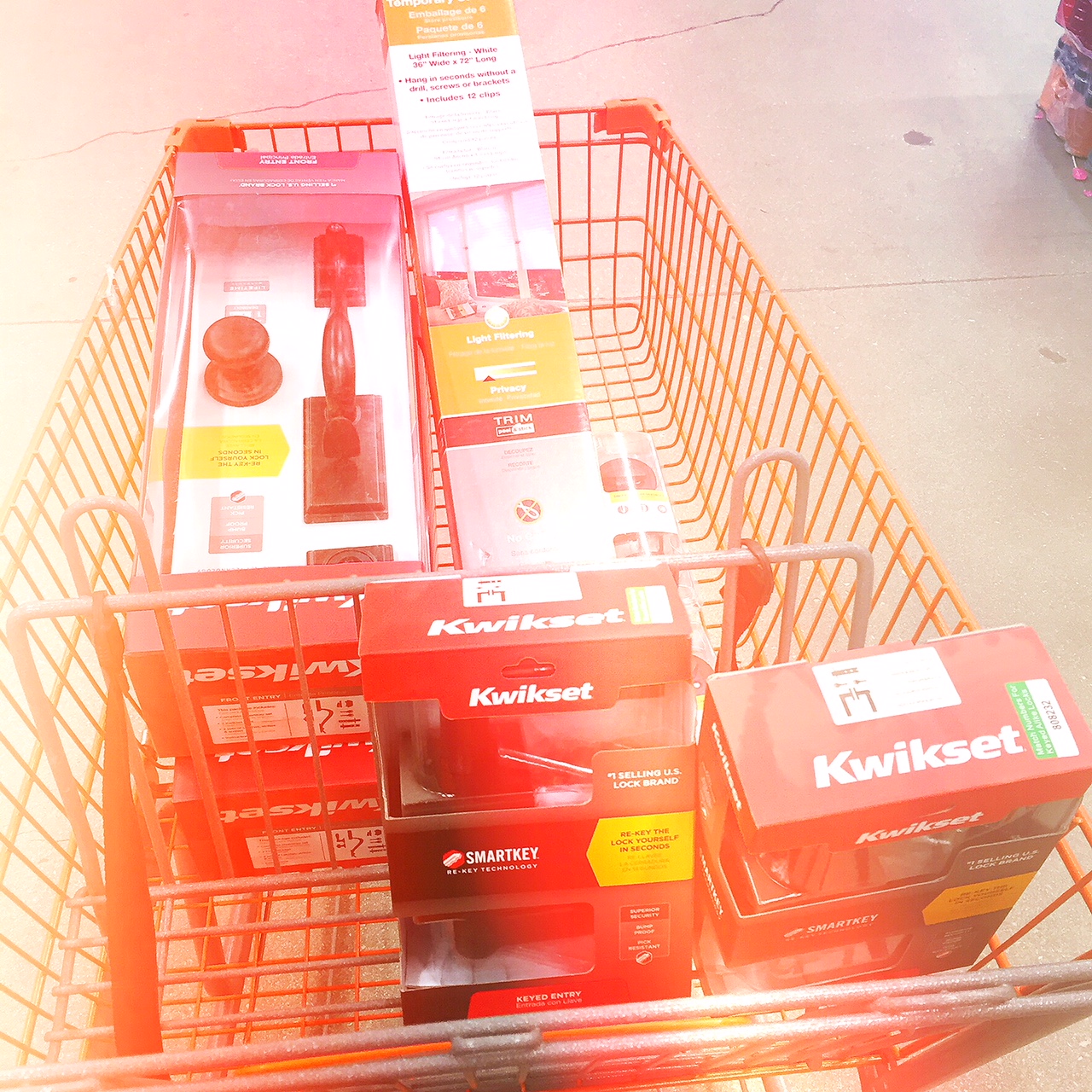 When you realize the locks on your doors are kick-inable and no less than 30 contractors had keys to your house before you bought it, that kids, is a paycheck.
That is $8k I could have put in an investment that would have earned at least 7% and could have fed my family canned caviar at some later date, but no, it was spent to just keep this "investment" afloat so it would be livable.
Again, I know very little to about nothing in terms of investing.  It seems really unfun, but the impetus to not get myself into another situation like this where I follow the herd to my own detriment and instead, pull myself up by my frayed ass bootstraps may just be what I needed to take charge of my money in a proactive way.
Yes, I very much expect that I will fumble along the way to pivot from this house buying fiasco.  Massively.
I realize, that now I'm talking about investing to you, reader, and I will be honest I don't even know where to start.
I say "index funds" like I even know what that means.  I don't, not fully.  Though, I'm done letting that stop me.
Yes, I got my ass handed to me and I'm finally biting the bullet to learn how to invest.  I have a 401k with work that I just got to start, and a Roth IRA I've been chipping at for years- but beyond that, it is a vast, great unknown.
I literally have no idea what I'm doing, but surely, anything I try now cannot be nearly as stupid as this "super great investment" I'm writing to you right now in.
So, why is a home not a great investment?  Let's recap:
It costs a lot, there's a lot that breaks (like, a lot) even with the best of inspections, your interest really takes the edge off of any gains you'd make and quite frankly, you'd have a better bet throwing your money down the sewer with Pennywise the clown than you would being able to really ride out the gains of your house.
Most people don't make it to the term of their mortgage because they are constantly "trading up," and the clock resets on any gains they could have made but it feels like the interest wasn't that bad since psychologically, the interest too restarts.
This is just a bird's eye view of the year I've been having.  Was buying this house the worst investment I've ever made?  No.
The worst investment I almost ever made happened in 2015 when I nearly married a dude who clearly didn't respect or love me.  Had the nuptials commenced, I would have been saddled with the entire cost of the wedding, $25,000.  Unbeknownst to me, his half of responsibility pie was spent on lord knows what, and he didn't have the money any longer, it just kind of, went somewhere.
What should have been his half in cash, would have been funded on credit cards in our names jointly, and he admitted he wasn't planning on telling me about until after the wedding. OUCH.
What a great way to start a legal partnership together.  Get a gal legally bound to you, then tell her that the entirety of the wedding cost, much like everything else that would surely come later, would be shouldered by her alone.  By then, she can't leave you without the assistance of an attorney, and she'll still have to help pay off the credit cards. *
LOVE, isn't it great?  Ammirite?
OMG between that and the cost of divorce lawyers,  I avoided so much financial agony on that one.  Luckily for me, I made it a whopping 2 more years before I had to have my first lawyer visit, and that was regarding this solid piece of real estate that I currently own and the many things that went wrong along the way.
*It has taken me about 3 years to finally talk about this.  It was probably the shittiest experience that I went through privately, but as always, kind of find the pain humorous, because if I don't, I'll go insane.  
That being said, do I regret buying a house? Not really. Well, sort of.  But not really. Do I think it's a great investment? Also not really, at all.
I literally buy cheap wine by the case now to save money. But hey, don't it look classy? You can't even tell it's $5 wine.
After 6 months of dealing with less than transparent vendors when I planned a wedding, I became largely disenfranchised with the wedding industrial complex.  I believe you should totally have an expensive party if you can pay for it in cash and still live within your means, but most people don't.
I also feel I need to take aim at the real estate industry because it clearly doesn't care about consumers (we can talk about that wire fraud case another day or the fact my inspection sucked and regulations are lax in general).  It's another one of those things you're told you "should" do and it's super important to pay for the best, but nobody really is honest about the fact across the board, it's really not your best investment.
Get into your own mortgaged home, but know what you're getting into. If someone is selling you on the amazing heart strings, be wary.
Overpriced wedding cakes that you "must have," are the same trap as the overpriced townhouse that you "must have," and homeownership has a dark side people don't like to talk about (much like the real day to day struggle of raising children, but woops, there I go again)….
That all being, meanderingly so, my home has some intangibles that have been worth the pain.  I guess you could say the juice was worth the squeeze, or, perhaps I'm just so grateful that it could have been way worse that I've now developed a form of Stockholm Syndrome with this delightful 1934 craftsman style abode.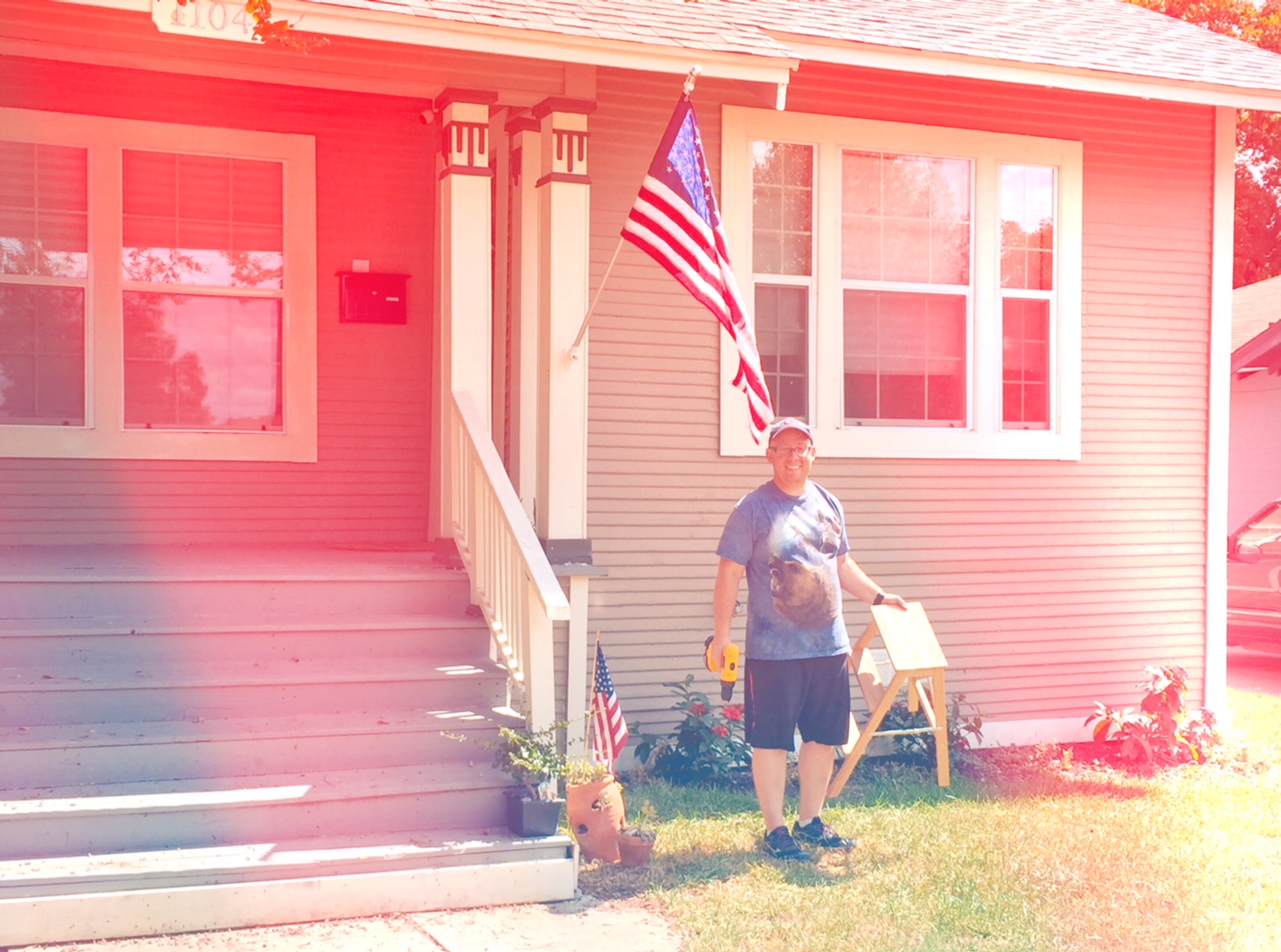 Hanging the flag=right in the feels.  That dude in shirt with Abraham Lincoln riding a grizzly bear, also in the feels. 
Here are some great "money can't buy happiness but OMG it ain't cheap to be happy" things which my home has enabled:
1. I had a place to take in hurricane evacuees and offer them (messy, but genuine) refuge after Hurricane Harvey.
2. We've had 5 amazing foster dogs, two of which were street rescues, one of which was on death's door when we found him on around my birthday on our lawn.
3. We finally have an office space, which I have yet to really enjoy functionally as an organized space, but it houses all of my fundraising crap and gives me breathing room beyond my 2 bedroom apartment for almost the same price.
4. We have used the spare room to do AirBnb and take the bite out of the last round of home improvement projects (currently am up to about $1300 in profits from part-time effort)
5. I get to have a garden, an American flag on my porch and a fenced in yard so my lazy ass doesn't even have to dress, or see anyone anymore with their judgmental eyes about my choice of bed attire to allow my dogs to potty.
6.  People in my social circles, either out of genuine concern, amusement, or, a desire to see their lives as a far tidier shit show in comparison, do genuinely seem to react to my house woes and colorful storytelling, adding to the bonds we share and making for interesting conversation where I was previously quite boring.
7. I now know how to both trap, and humanely release skunks.   We have caught 12 in 2 months of sporadic trapping.  I literally, quite literally smell a side hustle idea for more income to pay for this house.  Ever the opportunist!
8. Although the wire fraud nightmare was absolutely awful, I was just floored at the show of support people in my life gave.  I'm not kidding you, people offered to set up GoFundMe's, friends sent cards and flowers, checked on me throughout the process, and honestly- it gave me more faith in humanity than the loss the theft could have caused.   Losing $52,000 sucks, but seeing your circle rise around you, is life changingly humbling.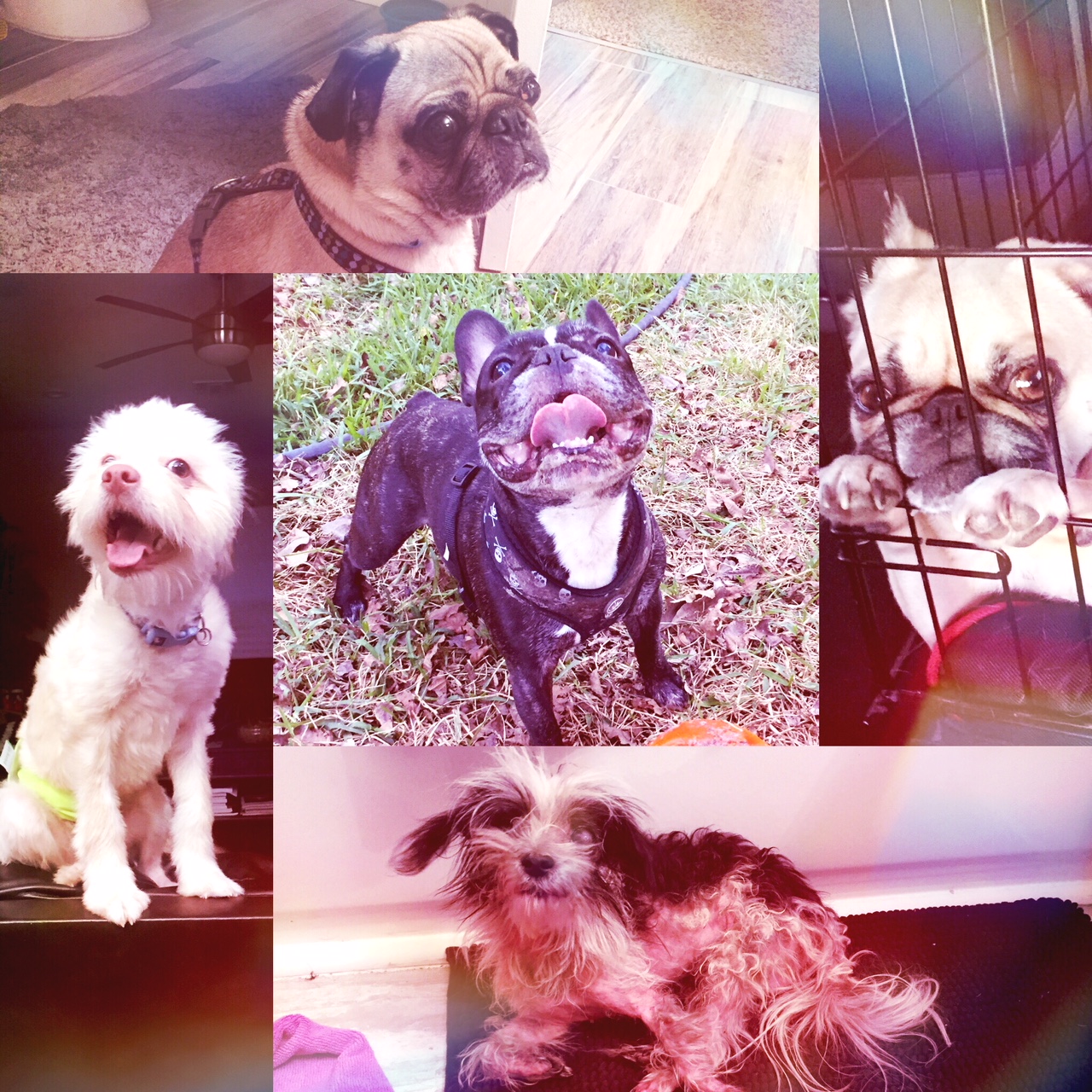 The 5 dogs we've taken in over 6 months- bottom left & bottom right were street rescues, all but this adorable Frenchie has been adopted.
That all being said, money can't buy happiness, but it sure costs a lot if you go about it the way everyone else does. I can already hear people in my head saying "awww, but wasn't it worth it?"  and honestly I don't have an answer for that.  I'm happier than I've ever been, I'm very grateful for the life we've built and the opportunities and honest-to-God miracles we've experienced this year (recovering $52,000 and stopping a break in on our property as it happens is nothing short of miraculous to me).
I think about how different my life could be had I made other choices, and I'm still pretty solid on the path I've chosen.  That being said, am I sold on the American Dream? HECK NO.  I do not recommend that anyone signs up for the cult of homeownership that everyone prescribes as being the best thing ever, as I've seen it do just as much damage as it has good and in terms of empowering you and your family to build assets to help you retire now, or in 40 years, it isn't the best vehicle to do that.
Will I also argue that it empowers you to do great things money can't buy- like host evacuees, save dogs, raise a family, start a garden or simply be happy? You bet!  Do I recognize it's also a slippery slope of consumerism (both necessary for maintenance and lifestyle inflation to make it look like the Pinterest life you sold yourself), also yes.  Proceed with caution and give it some real thought before you sign your name on the dotted line.
Long story short- a home is not the best financial investment you can make, though, if you're lucky, it could be just an amazing emotional one- even with skunks, poorly done renovations and a wire fraud case.
So, there it is,my meandering experience about houses.  I'm not a math whizz, but you can read more about the numbers and why having a mortgage can totally be a bad decision here, here and here if you're considering buying in the near future.
Jump in, but do the math and add a margin of about 2% of "woopsie money" to a savings account for all the repairs you will need to make even in the best of circumstances.