The Mills House Wyndham Grand Hotel is quintessentially Charleston.  With it's beautiful pink walls, gas lamps and trickling fountain, it seems to invite you in from the street. It seems to be from another time, and you just want to come and stay for awhile.  The interior of the hotel is even prettier, but far more modern- with brighter colors, rich tapestries and comfortable places to sit and stay for awhile.
Being on the corner of Meeting and Queen, just a stone's throw from King Street, the colorful accommodations were fit for royals. I think the pictures will speak for themselves.  I loved the mashup of colonial charm and bright, modern colors and prints.
The rooms were very comfortable, with quite the view (below).  Our room was stocked with two complimentary bottles of water, which really helped on such hot, humid days.  In my last post, I talked about Husk, which is literally across the street on Queen, but the Mills House Wyndham Grand was also close to some great restaurants like Toast for a really delicious southern breakfast of fried green tomatoes atop shrimp and grits (which I waddled around, stuffed the rest of the day), and also close to tourist attractions like the historic Charleston City Market and Bulldog Tours for some fun evenings out exploring.
One thing I loved about this hotel, was the representation of southern hospitality.  Each day from 3-4pm, is a complimentary champagne hour for all the guests.  You can get a glass of champagne and enjoy their gorgeous lobby for a bit before heading out into the humidity again.  It was an excellent touch!
If you'd like to spend some time in Charleston, the Mills House Wyndham Grand is centrally located and a really fun spot!  It was right across the street from the very popular restaurant, Husk and pretty much near all the action.  We didn't get to spend time at the pool, but the roof top pool was also a really nice perk I wish we'd had more time to utilize.
Some rooms are available under $200 a night, and I'm sure with some research you could get a great deal on a great hotel (with a free champagne hour, what's not to love?) in a great location.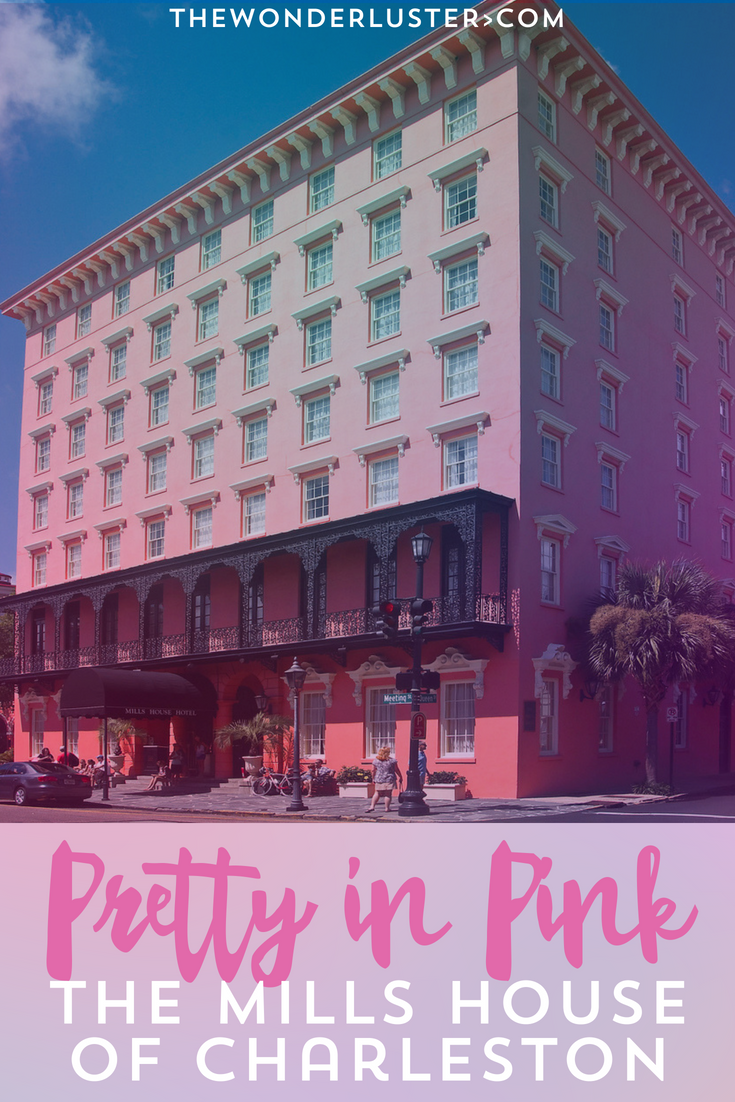 Thank you for the Mills House Wyndham Grand Hotel for allowing me to stay as a media guest for this feature.  All opinions are mine.