This post may contain affiliate links. Read my Disclosure Policy.
If you're into the summer music festival scene, Milwaukee needs to be on your list of cities to visit.  In the past, I've avoided Coachella while in California and totally avoided Lollapalooza in Chicago.  It was just too hot, too crowded and too expensive.  I'm not one who likes to fight with a bunch of drunken, high, idiot teenagers, and some 30+ somethings who are acting like teenagers, except usually with pricier cocktails and better seats.
Summerfest is staple of Milwaukee and runs like clockwork, without the same problems temporary festivals face.  Additionally, the community of Milwaukee is ingrained with Summerfest, gearing up to feed, transport, house and enchant visitors, unlike the reluctant locals that find themselves hosting other festivals.  While the festival has wrapped up for this summer, you might want to put a note in for next year on your 2016 calendar, I suspect the lineup will include some great acts like this year that you won't want to miss!
Summerfest kicked off this year with a gorgeous and lengthy fireworks display.  The festival housed some great acts this year- the Rolling Stones, Stevie Wonder, Kings of Leon, Carrie Underwood and I got to catch Bastille and Keith Urban.
Milwaukee is home to an impressive art museum and is also the birthplace of the Harley-Davidson (swoon…someday!) with a restaurant and museum to peruse.  As a social media manager by trade, I was super impressed with the brand that Harley-Davidson has built and an inclusive culture they've fostered around the love of the motorcycle.  I was also super stoked to see a selection of the museum was dedicated solely to female fans of the bike.  Chicks on motorcycles are cool.  I want to be one, it's true.
The Milwaukee Art Museum was probably one of my favorites- a spot I'd want to go back to again!  The exhibits housed some pieces from my girl Frida Kahlo, Van Gogh and just really great pieces.  Little ones roamed the halls in summer immersion programs (kids need art..NEED)  and in the mornings, the giant wings on the museum open up to welcome guests.  It had a unique, inclusive vibe and really cool pieces, while still being close to the Summerfest activities.
If you're looking for good food and shopping in Milwaukee, you won't be disappointed.  While there are plenty of great spots to stop and sip, including Lakefront Brewery and Central Standard Distillery Company (the gin was awesome, I bought a bottle to take home!) there are great spots to stop and shop as well.  The Milwaukee Public Market is a quaint collection of booths and eateries that will have you salivating.  I stopped for a big brownie, coffee and some sushi- but there were wines, sandwiches and cheeses to enjoy, something for every palate and some great things to buy and take home.
Feeling hungry?  You should check out Pizza Man. I love that place, and so does Milwaukee. It's yummy and has been around since the 70's for a reason..it's just good!  For a Chicagoan, we have something to say about pizza- everyone in Chi-Town has their favorite joint, an opinion on who makes the best deep dish (I'm a Lou & Gino's girl), but Pizza Man is a Milwaukee staple.  It was so yummy!  Stop in for pizza, pasta and some wine, you won't regret it.  We sampled pizza with cream cheese and artichoke hearts.  Yes…it was delicious!
A cliché that was proven true- Milwaukee is home to some awesome cheese.  To which, we ate a lot. We drank plenty of beers.  We noshed on desserts and ate delectable french toast slathered in goodness.
I haven't been kayaking before, but finally got the chance to in Milwaukee and it was awesome. Needless to say, I want to try kayaking again when I visit Austin..I'm hooked!  The Milwaukee Kayak Company offers a fun excursion while in Milwaukee.  Fellow kayakers also smuggled in a six pack of Spotted Cow (also a must when in Wisconsin) into their boat for some fun river time, but we kayaked sober (probably out of necessity so I don't hurt myself or others).
While you're in Milwaukee, you'll need a place to stay. We stayed at the Potawatomi Hotel, which is brand spankin' new. It was built last year, and while connected to the hotel, it also boasts a few really great dining spots, cafes and a gift shop for those of us who don't gamble!  We got to try some fine dishes at the Dream Dance Steak, including kangaroo….Yup, I ate kangaroo in Milwaukee. Kangaroo, it should be on your list.  While you're there though, you can enjoy some luxe offerings including Kobe beef and seared fish, you can have quite a time and a long, tasty meal.
Summer in Milwaukee is a delicious experience.  You'll enjoy mild weather, fun outdoor activities and really friendly people…so you can see why Chicagoans flock to the city for weekends, concerts and fun excursions.  Even if you're not rooted in the Midwest, it's a city you should experience for the art, the food and the people!  Have you been?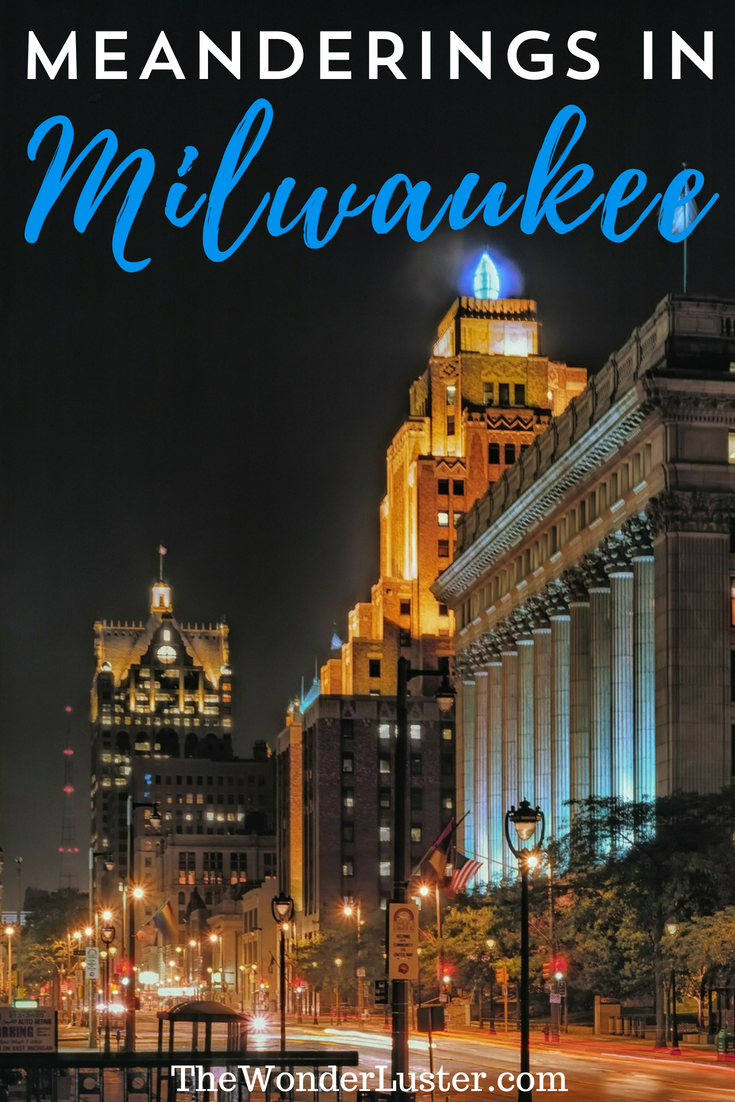 I was invited with a group to experience Milwaukee as a media guest.  A big thanks to Visit Milwaukee for facilitating the visit. All opinions expressed here are my own and are not indicative of those held by Visit Milwaukee or any other entity featured in this piece.