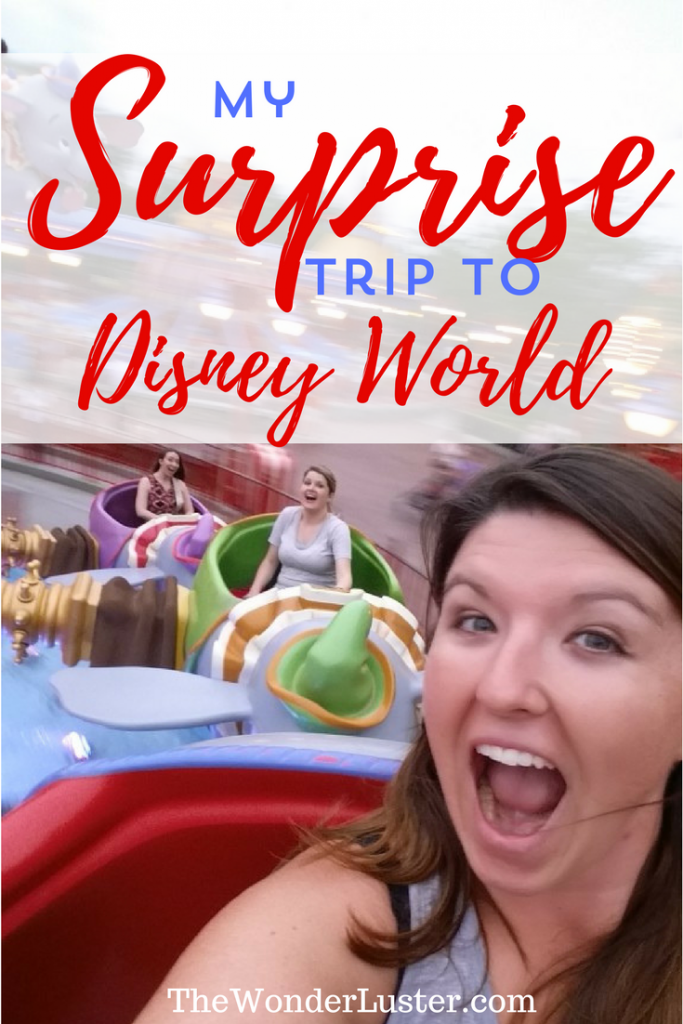 Dumbo selfies… we had way too much fun. WAY too much fun at Disney, is just enough though! 
I seriously have the BEST people in my life.  Seriously, the best.  Last fall, many of you read about my engagement and how I called it off.  In a month from today, I was supposed to be getting married, but things didn't turn out that way.  It all worked out for the best, and I feel that my life is on the right path now, despite the rocky few months I had last fall.  When you change course so dramatically, there are often little things that make you sad when you depart from the hopes and dreams you thought were truly yours for the taking…one of those hopes, was to celebrate a new chapter with some of amazing friends who were in my bridal party.
I had already bought their bridal gifts.  We were planning quite a party…and then, not so much.  Little did I know, when I told them the news last fall- that they went into action to start planning a bachelorette party for me- despite the fact that the get together wouldn't be celebrating the end of my bachelorette life, but really, an extension of it.  Sort of like how rockstars plan a reunion tour, this was just a re-sign on for my bachelorette life.
Mean muggin at EPCOT… we took so many selfies. I could make a patchwork quilt of selfies alone. 
Anyhoo- I knew that one of my gal pals told me to set aside a week at the end of April. What I didn't realize is that it was part of a larger plan.  I wasn't told where I was going or what we were doing until it happened.  Literally, 48 hours before I left, I was given a loose packing list, estimated temperature and the morning of, en route to Ohare Airport, I was given an airline and a confirmation number to check into my flight.
I was so excited to discover that we'd be going to Orlando, but of course, didn't want to assume that meant Disney….so I anxiously awaited the moment I would get to hug my friend Laura in person and the plan would be revealed.  Little did I know, that after stepping off the plane, another friend, my bestie of 18 years, would also be there, as part of the surprise!
I was flabbergasted to say the least.  They told me they were expecting a squeal- but not tears…but we all got super mushy.  I was so stunned and surprised to have two of my friends that I've known for over a decade each, who had never met each other in real life- together, despite the fact that the wedding was no longer taking place.
They had flown in the day before- got food for the hotel room and planned the trip to a week's worth of fun at Walt Disney World and Universal Studios Orlando.
Of course, we rode the rides- but since we were at Disney during the Flower and Garden Festival at EPCOT, two days were spent there just eating and drinking our way around the world.  La Vie En Rose slushie and the strawberry coconut macaron at France was amazing…I probably spent a paycheck nibbling and sipping my way from country to country.
If you're ever at EPCOT, try the frozen beer in Japan and be sure to stop in Norway for the baked Alaska type desserts if you're unable to make it for the Flower and Garden Festival that adds a few delicious additional pop-ups with yummy food choices.
Buzz Lightyear for the win…. Look at the look of concentration on our faces… except that Whitney (who was in the other cart) crushed our scores…we tried though!
Yes, I spent $14.95 to download this picture.  Sorry, not sorry. You win, Disney.
I will have a post on our trip to the Wizarding World of Harry Potter at Universal Studios Orlando soon.  I'm not sure which of us was more excited to experience Hogsmeade in person, or to sip on some butterbeer!  The Hogwarts Express was awesome between parks, and on one ride, we got to sit with some folks from across the pond, who actually remembered the type of trains in which this one was based out of.  Apparently, they would sleep up in the luggage racks on long treks years ago.
Though it was hot and muggy, we had some #mugglestruggles, it was an amazing trip to these parks.  They picked out wands at the Ollivander's Wand Shop, and we attempted to cast spells throughout the park.  The #mugglestruggle is real.  Spells are not easy!
I'm still processing that we had a week together at such fun theme parks.  I'm also still craving butterbeer..but that's another story for another day!  Honestly, to have friends take the news that was really sad and depressing and get to work to plan such an amazing surprise, leaves me humbled.  All of my bridesmaids (not all could attend due to life and work obligations) hadn't met each other in person, but the scheming meant so much!
ou know, I didn't even realize how much I needed time with my friends to process what had transpired over the last few months.  To be around people who get you, accept you and support you- it really helps you put things in perspective and process.  We did a lot of talking on the trip, and in between the serious conversations, deep ponderings and heavy reflections- we could take a break from being adults to just be kids for a bit… to deal with life's heavy crap, then scream and giggle like 5 year olds on rides and eat as many pastries as we could handle.  It was what my heart needed- and provided perspective and closure.  I'm grateful for the fun and for the heavy lifting they did to help me process and close a hard chapter in my life.. it was fulfilling and fun.
I am going to be a bachelorette for a bit longer, but I am so grateful that I have friends who could make a celebration out of such a previously sad change in plans.  Honestly- the last few months have been hard- life changes, a loss of a dear loved one, calling off an engagement and many other things I'm not a liberty to talk about at the moment… but love and friendship got me through it.  I don't know I lucked out with such thoughtful and sweet people in my life, to give me more attention and affection than I surely deserve- but there isn't a day that goes by that I'm not thankful for my friends.
Thank you Whit & Laura, you are the best friends a woman could ask for…seriously.  #sweatyalready #mugglestruggles #memoriesforalifetime
Now, if you'll excuse me, I need to go sift through hundreds of dorky photos and attempt to detox from 5+ days of sugar overload…. delicious. 😉